Nothing has been normal about air transport operations during the first half of this year, so analysis is subjective. But, our semi-annual review of global flight safety points to a period that may not have matched the high standards of recent years
A half-dozen fatal accidents on commercial passenger and non-passenger flights marred the first half of 2020 in air transport. Two on landing or runway appoach, one on take-off and one following difficulty in the climb phase folllowing a go-around and diversion suggest a perhaps "typical" basket of mishaps owing to weather and cockpit procedures, of the sort which should be detailed in investigation and, with any luck, translated into recommendations for operational improvement.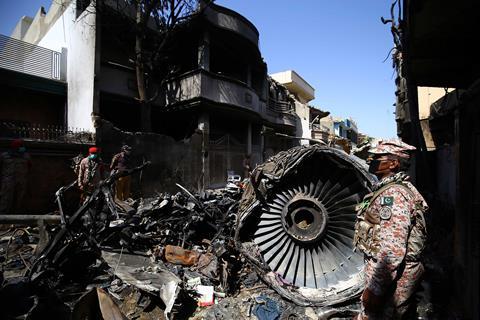 But a pair of shoot-downs - the widely reported destruction of a Ukraine International Airlines Boeing 737 near Tehran in January and, less well covered, the downing in Somalia of a African Express Airways Embraer Brasilia on a medical supplies delivery flight - suggest a more disturbing turn. These two incidents of shoot-down following mistaken identification followed a 30-year period marked by "only" three similar tragedies.
In our semi-annual review of flight safety, FlightGlobal contributing editor David Learmount examines these events, reviews the results of recently published accident investigation reports and looks for trends in the data.
Airline safety review January-June 2020
1

Currently reading

Airline safety review January-June 2020

2

3