Charlotte Gassert is vice-president of sales, Europe, for pricing analytics company Infare, which employs large data sets to help airlines, airports and travel agents optimise their revenue management systems
How did you get into the aviation business?
My career in aviation started 18 years ago when I joined American Airlines at its European reservation head office in Dublin. From there, I progressed through various roles within the German sales division before moving into more strategic management positions in European sales. After managing the European entities of the major travel management companies, I moved to Budapest to oversee all of the company's sales, marketing and reservation activities in Hungary before taking over responsibility for all its commercial activities in northern Europe and the Baltics.
How has your career progressed?
After 12 years at American Airlines, I saw an opening at Etihad Airways. That same year, the airline began its partnership with Air Berlin, which gave me the chance to roll out this combined proposition to the market. When the opportunity with Infare presented itself, I was ready to take the next step and move to the epicentre of airline data technology.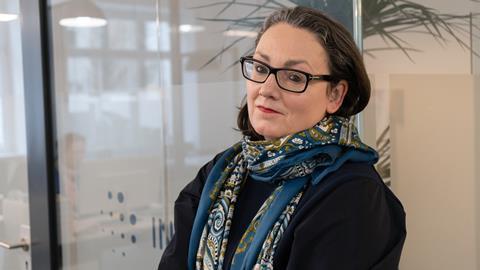 Can you describe your role and responsibilities?
As vice-president of sales in Europe, I oversee Infare's selling activities in Europe and Africa, which is a major focus area for us at the moment. My job is to support the sales team in bringing the best value to our customers, working with them on innovative new ideas and continuously developing our value proposition, as well as further streamlining the way we work. As it is a newly created role, I get the opportunity to help shape and define how we position and professionalise ourselves.
How has your previous experience helped with your current role?
I understand what airlines need and how they work. A main focus of my previous roles has been reviewing processes, establishing new ways to do business, building teams, creating value for customers and employees. At Infare, we are currently undergoing some major changes with the rapid growth we have seen in recent years; actively forming it, enlarging it and creating something new. It's safe to say my sales, organisational and project management skills are being used to their fullest extent.
What do you enjoy most about your job?
I like bringing people together, developing ideas, building strategies and being part of such a dynamic environment. The airline world is continuously changing, and our solutions support that change in many ways. We help airlines make smart decisions with long-term business objectives by providing an increased level of data and the expertise needed to turn these in actionable insights. Our sales teams are moving from selling to consulting – we will be able to support customers with our experience and know-how even more profoundly.
How have you seen your customer base develop?
In nearly 20 years, we have reached a global span that is unmatched and Africa is a key target market for us to build our customer base and traction on that very diverse and exciting continent. What we are seeing as well is that customers request more and more diverse data and with the suite of products we offer, tailor made for different departments, we can respond to these requests. Data richness and availability is key, however, having the knowledge to interpret the information allows airlines to act. To do this, pricing intelligence tools are essential, and our sales and account management teams are supporting our customers to get the most out of their subscriptions.
Where do you see yourself 10 years from now?
I see myself still being at the heart of this unparalleled industry, which is so dynamic and exciting. Looking back at the state of the industry when I first started, there was no online check-in or a la carte pricing – who would have thought these times existed? The innovations in the aviation industry are incredible. At the same time, we still have the human factor in the travel experience, bringing together the best of two worlds. The travel industry is addictive!