The lighter side of Flight International
Purple erase
January's AlUla summit in Saudi Arabia that ended a three-year spat between Qatar and three of its neighbours, including Bahrain, appears to have come too late for the aircraft-painters at Gulf Air.
On 5 February, the Bahrain flag carrier welcomed its latest Airbus A321LR to its new airport, sporting a 70th anniversary "Golden Falcon" colour scheme that harks back to its classic 20th century livery.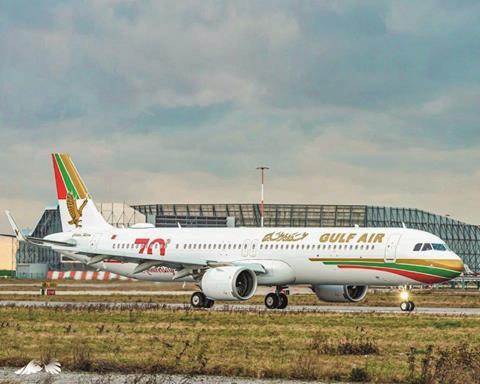 With one subtle change. The original design had gold, green, purple and red stripes to represent its then-four shareholders – Abu Dhabi, Bahrain, Oman and Qatar. The new heritage look has just three.
Bahrain may have kissed and made up with its erstwhile enemy, but not enough it seems to repaint its showpiece airliner with Qatar's purple.
Time for Tees
Teesside Airport near Middlesbrough is celebrating its 80th birthday this year – but it nearly didn't make it, having been brought back into public ownership in 2019 as a last resort after a decade of faltering traffic volumes and losses.
The airport was opened during the Second World War as RAF Middleton St George and became a passenger airport around 20 years later, with the first civilian flight from the renamed Teesside Airport: a Mercury Airlines service to Manchester that took off on 18 April 1964.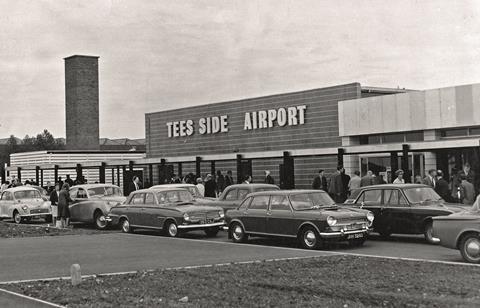 Despite the Covid-19 crisis, the airport, in which Stobart Group has a 25% stake, has embarked on a 10-year "rescue plan" and has secured new airlines during 2020, including Ryanair and TUI. A business park also is being developed.
The airport was rebranded as Durham-Tees Valley in 2004, the logic being that visitors to the region would be more likely to have heard of the university city. But a popular vote in 2019 saw the name revert to the no-nonsense Teesside.
A star is born
Airbus's latest satellite is called the Eurostar Neo.
We can imagine how that branding discussion went:
"What are we going to call this satellite?"
"How about 'Eurostar'?"
"There's already a French train called Eurostar."
"How about 'Neo'?"
"There's already a French aeroplane called Neo."
"Hey, I've got it…"
Cranfield memories
As Cranfield's College of Aeronautics marks its 75th birthday and prepares to replace its British Aerospace Jetstream flying classroom – the "vomit comet" – with a Saab 340B, it is asking former students to contribute "memories and photographs" from their time at the Bedfordshire institution. It is part of a project to "record the important contribution to aerospace and aviation" made by the college, which was founded in 1946. Email NFLCmemories@cranfield.ac.uk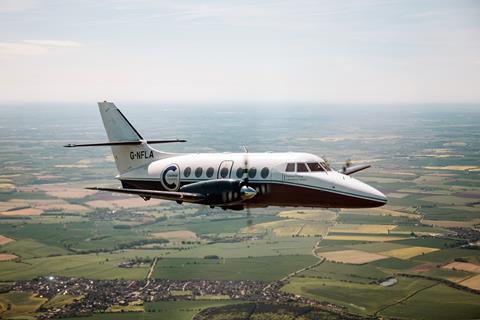 Acronymble
On the subject of acronyms, Doug Brown is on fine form. "I see China Eastern has unveiled a new subsidiary named OTT Airlines. That's a bit over the top don't you think?" he asks, only to follow it up with: "New Italian start-up EGO Airways has just launched. Must have a high opinion of itself."
Raising the baa
From the names that suit the job department, a press release: "Intradco Global has promoted Tom Lamb, who has worked at the firm's London office for nearly seven years, to head up its Toronto office as Regional Manager – North America (Live Animal & Cargo Charter)."