The National Aeronautics and Space Administration (NASA) has ordered three Airbus H135 helicopters for various missions including security, emergency medical services, passenger transport and rocket launches, the European manufacturer says.
The aircraft will be operated from the Kennedy Space Center in Florida, and will be delivered in 2020 and 2021.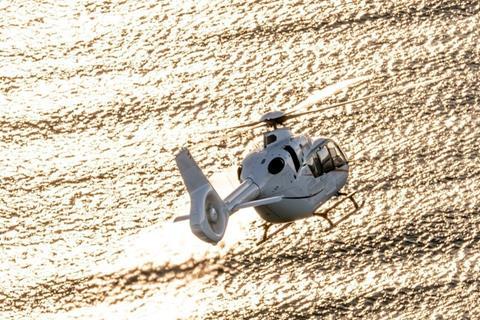 "NASA chose the H135 because Airbus was able to meet all the NASA mission requirements which include personnel movements, airborne law enforcement roles, aerial firefighting, weapons training, and overwater operations," Dave Ramsey, chief of flight operations at the Kennedy Space Center, says on 28 January. "The H135 provides a modernized airframe that performs well in the Florida environment and will serve to protect NASA assets and personnel for years to come."
"These new helicopters will help support NASA and the men and women who advance space exploration, scientific discovery and aeronautics research," adds Romain Trapp, Airbus Helicopters' president and the European manufacturer's head of North America.
The Airbus H135, a light twin-engined helicopter, recently lost a bid to supply the United States Navy with a successor aircraft to its aging fleet of Bell TH-57B/C Sea Rangers trainers. Leonardo's single-engined TH-119 won that bid.
Globally, the H135 operates in more than 60 countries and has flown more than 5 million flight hours, Airbus says.