Airbus Helicopters is to begin construction of a new headquarters building at Oxford airport which will open in 2024.
The airframer's chief executive, Guillaume Faury, spoke about the development at an event in London on 25 May.
He said the facility will accommodate a growing workforce and enable the company to "deliver increased levels of efficiency, at the same time as reducing our environmental footprint".
Airbus's values the new Oxford headquarters in excess of £40 million ($50 million), although it is not disclosing the precise investment which will be made jointly with the airport.
Faury added that the project is founded on a long-term commitment to UK civil and defence customers.
Airbus Helicopters will also introduce a new production facility at the airframer's Broughton site – where wings are built for its commercial jets – if it succeeds in its bid for the New Medium Helicopter programme.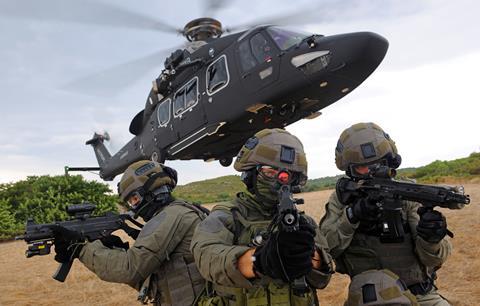 The company is the incumbent, through the Royal Air Force's fleet of Puma HC2s, and Airbus is offering the H175M as a replacement.
"We see medium-lift helicopters as our opportunity to create even more new jobs in north Wales, boost UK helicopter export with this 'M' version, and regenerate helicopter manufacturing in the UK," adds Faury.