The US Department of State has approved the possible Foreign Military Sale of two Bell 412EPI and two 429 helicopters to the government of Guyana for an estimated $256 million.
The sale is not finalised, as it depends on the final requirements of and acceptance by the Latin American country, says the US Defense Security Cooperation Agency (DSCA), which notified the US Congress on 30 October. The total estimated sales price includes an array of options which are not all likely to be chosen by Georgetown. Thus, the final sales price is likely to be much lower.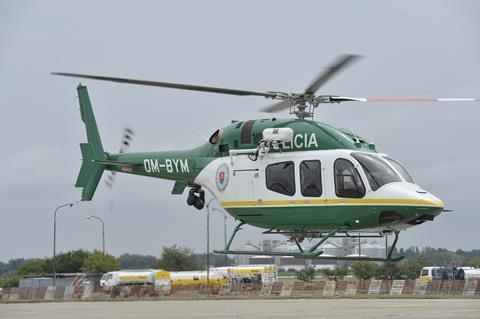 The four twin-engined helicopters will have unspecified customer-unique modifications. The sales package also includes two L3Harris Wescam MX-10 cameras, mission equipment, contractor-provided pilot and maintainer training, ground support equipment and spares.
"Guyana will use the enhanced capability to strengthen its homeland defence; conduct maritime surveillance, patrol, and interdiction; counter narcotic trafficking and transnational criminal organisations; deter regional threats; and support coalition partners overseas," says the DSCA. "Guyana will have no difficulty absorbing this equipment into its armed forces."
The agency sayd there are no known offsets as part of the proposal.
The 412EPI has a range of 363nm (672km) and is a modernised, four-bladed version of the UH-1 Huey utility helicopter. It is often used for police roles, as well as offshore oil rig worker and military troop transportation.
A twin-engined helicopter with a four-bladed main rotor, the 429 has a range of 411nm. It is typically used for VIP transportation, medical evacuation, and police roles, along with offshore oil rig worker transportation.
Update: The article was changed on 2 November to note that the government of Guyana is not likely to buy all of the options priced into the $256 million estimate.