Bristow Group deferred delivery of its Airbus Helicopters H175s just 10 days prior to entering Chapter 11 bankruptcy protection, an order the operator axed barely six months later as part of the financial restructuring.
Details of the order amendment and cancellation are revealed in the group's latest accounts, covering the three months ended 30 September 2019.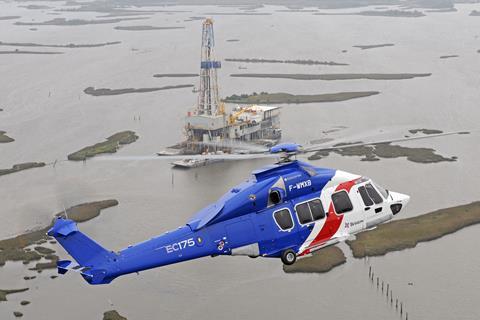 Bristow originally ordered five H175s in 2013, progressively increasing the size of its commitment to 22 units over subsequent years. But the accounts note that on 1 May 2019, Bristow and Airbus Helicopters modified their agreement, pushing back the arrival of the first three examples of the super-medium-twin by 18 months to the second half of the operator's 2022 financial year.
That postponement also deferred $110 million in capital expenditures originally scheduled for the 2019-2023 period to "2024 and beyond", the accounts note. In addition, the price of the aircraft was to rise by $18.4 million to account for inflation.
But just 10 days later, on 11 May, Bristow and a number of associated companies filed for Chapter 11 protection.
In the event, that order only remained on Bristow's books until 3 October, when a Texas bankruptcy court approved the company's 29 September application to cancel the commitment entirely.
However, the move was not without cost: Bristow's accounts reveal a one-off charge of $31.8 million related to the cancellation.
Meanwhile, the company has further written down the value of its 16-strong H225 fleet to just $61.2 million - or $3.8 million each - booking an impairment charge of $42 million.
Bristow had already cut the value of the H225s in September 2018 to $116 million, an impairment of $87.5 million, in response to poor market demand for the type related to a fatal accident involving another operator's aircraft in 2016.