ExxonMobil has ordered a pair of Airbus Helicopters H145s to support a liquified natural gas (LNG) project in Papua New Guinea.
The five-bladed H145 will support the PNG LNG project, says Airbus Helicopters. It will be used to transport both personnel and equipment.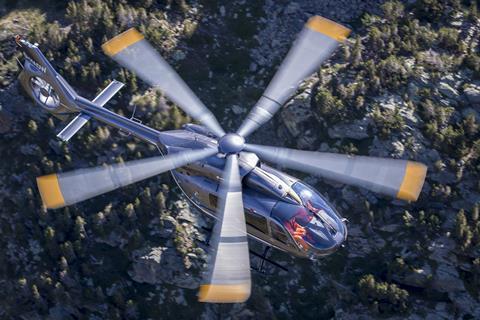 Airbus Helicopters says this is its first sale to ExxonMobil, and the first time the H145 has been ordered for oil and gas work in the Asia-Pacific region.
The aircraft will be operating at altitudes of 5,400ft in temperatures up to 35°C (95°F).
"It's an honour to win the confidence of a safety and performance focused customer like ExxonMobil for operations in PNG's highly demanding operational environment," says Ben Bridge, executive vice-president global business at Airbus Helicopters.
"The new H145 has made a strong start in the market and it's clear that it has a great future across multiple market segments."
Airbus Helicopters did not provide a delivery date for the two rotorcraft or a value for the deal.