The US Government Accountability Office (GAO) has denied Airbus Helicopters' protest of the US Navy's (USN's) decision to award an Advanced Helicopter Training System programme contract to Leonardo.
The protest was dismissed on 12 May, says Leonardo on 14 May.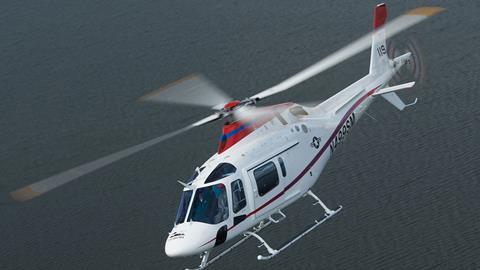 With the protest out of the way, Leonardo plans to restart manufacturing of its light, singled-engined TH-119 in Philadelphia, Pennsylvania. The military training helicopter is based on the civil AW119, which is also manufactured in Philadelphia.
Airbus Helicopters had put forward its light, twin-engined H135 for the USN trainer competition. Bell proposed the light, single-engined 407GXi.
The service awarded Leonardo the contract in January 2020. The $648 million programme is to replace its ageing fleet of Bell TH-57B/C Sea Rangers with 130 examples of the TH-119. Those helicopters will be rebranded TH-73As, the navy's name for its new trainer.
Deliveries were previously expected to start this year and continue through 2024. It has not been disclosed whether the impact of the Airbus protest will delay first shipments.
Leonardo declined to comment on the delivery schedule ahead of this article. The US Naval Air Systems Command also did not immediately respond to a request for comment.