Manila has scrapped a deal for 16 Russian-produced Mil Mi-17 utility helicopters, out of concern for US sanctions if the deal were allowed to go ahead.
According to an Associated Press (AP) report quoting former Philippines defence secretary Delfin Lorenzana, he cancelled the Ps12.7 billion ($228 million) deal just prior to the end of former president Rodrigo Duterte's term in office on 30 June.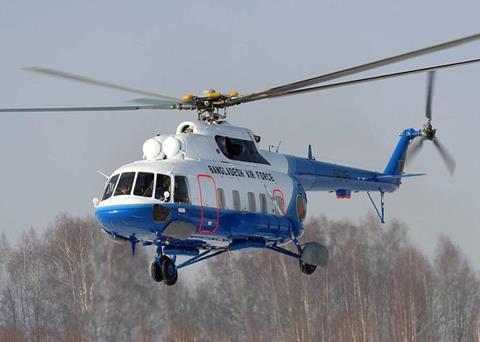 The AP also quoted Jose Romualdez, the Philippines' ambassador in Washington DC, as saying that had the Russian deal gone forward, Manila may have fallen foul of the USA's CAATSA (Countering America's Adversaries Through Sanctions Act) legislation.
Lorenzana added that an "initial payment" had been made for the Mi-17s in January, one month prior to Russia's invasion of Ukraine, which has seen sanctions against Moscow further ratcheted up.
The initial agreement for the Mi-17s had been signed in November 2021, with deliveries to start in 2023. The rotorcraft had been earmarked for primarily for the utility missions.
Mil is part of Russian Helicopters, a unit of Russian state defence firm Rostec, which came under international sanctions following Moscow's annexation of Crimea in 2014.
Manila has actively beefed up its airlift capabilities in recent years. The Philippine air force operates 15 brand new Sikorsky S-70is, and in February placed an order for 32 more. As with the first batch, these S-70is will be produce by Sikorsky unit PZL Mielec in Poland.