Russian Helicopters has launched a test programme to assess operations of the Mi-8/171 family of helicopters in Indonesia.
The company has already dispatched rotorcraft to the Indonesian section of the of the island of Borneo, where they have been used in firefighting operations. Deployed assets include a pair of the new Mi-8AMT variant.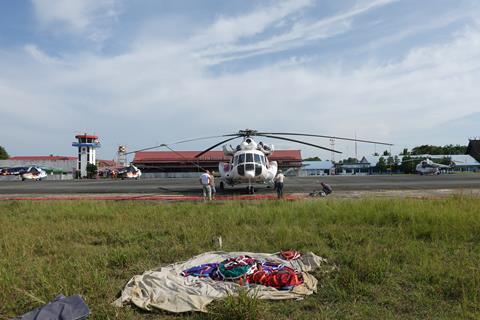 The helicopters are accompanied by Russian Helicopters crews and support staff, and are working with local helicopter operator National Utility Helicopters (NUH).
The primary mission is firefighting, and assessing the sustainment of the helicopters in an Indonesian operational setting.
According to its web site, NUH operates an all-western fleet comprising six Bell 412s, as well as two Airbus Helicopters H130s and two Leonardo Helicopters AW119s.
"The main task under the contract [with NUH] is to carry out firefighting operations in the region, as well as provide consulting services regarding the formation of its own air fleet of Indonesian operators for annual firefighting operations," says Leonid Belykh, managing director of the Ulan-Ude Aviation Plant, where the Mi-8/171 family is produced.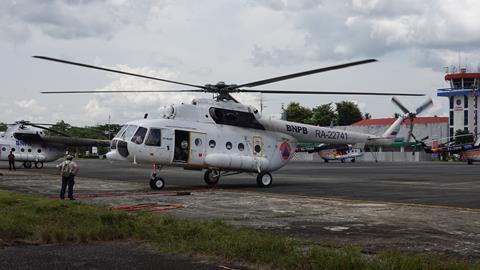 During the deployment NUH officials will have access to Russian Helicopters' specialists and other services.
According to Cirium fleets data, prior to the Russian Helicopters deployment there were 13 Mi-8/171 family helicopters in service in Indonesia, of which nine are in service with the Indonesian army, and four with private operators.