Heading up the weight range means these medium-class helicopters are more capable but more complex – and come with a bigger price ticket. Despite this, there are big sellers in this category, alongside new entrants.
Leonardo Helicopters offers two medium-class twins: the AW169 and AW139, which have respective maximum take-off weights of 4.8t and 7t. Having made its debut in 2015 there has been little change to the AW169 since then, save for a 300kg increase over its original maximum take-off weight.
However, in January the manufacturer announced the addition of two performance packages for the medium-twin that will increase engine power, transmission rating and available payload. Those packages – called 'Enhanced' and 'Superior' – rely on software updates and minor aerodynamic changes to deliver the higher performance.
Snapshot: medium-twin developments
AW169 – Performance updates due by year-end
AW139 – Phase 8 software update approved
H160 – Certification achieved, first delivery likely in 2021; additional orders secured
412EPX – Bell and Subaru progressing development ahead of first delivery
Ka-62 – Remains in flight-test phase
European approval is expected by the end of 2020, and the upgrades will be available as line- and retrofit options from 2021, says the manufacturer. Available payload increases by 200-350kg (440-770lb), depending on phase of flight and external conditions. Output increases by around 144shp (107kW) on each 1,000shp Pratt & Whitney Canada PW210A engine.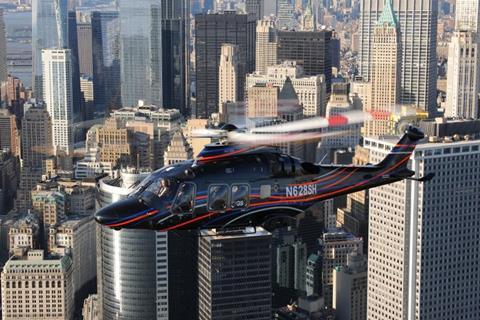 Meanwhile, the AW139 continues to roll relentlessly on. Having passed the 1,000th delivery milestone in 2019, the manufacturer has little need to change what remains a highly popular and mature platform. However, in July, the European Union Aviation Safety Agency announced the certification of the Phase 8 software update for the AW139's Honeywell Primus Epic avionics suite, and for the Enhanced Ground Proximity Warning System optional kit available on offshore modes. Updates contained in Phase 8 include an advanced Synthetic Vision System specifically tailored for helicopter applications, improved 2D maps and wireless data loading. Leonardo has logged more than 1,200 orders for the Pratt & Whitney PT6-powered helicopter.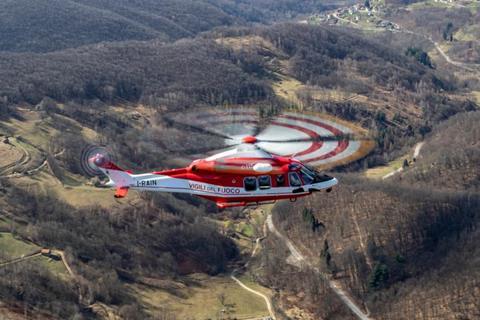 Over at Airbus Helicopters, the H160, its big challenger to the AW139, has taken a significant step forward. European approval for the 6.1t medium-twin was obtained in July after a development lasting five years – around two years longer than planned.
However, first delivery of the H160, powered by twin 1,280shp-rated Safran Helicopter Engines Arrano-1A engines, will have to wait until US certification is achieved in late 2020. Although UK-headquartered Babcock had previously been listed as launch customer, first delivery will now go to an undisclosed USA-based private operator, says the airframer.
Three prototypes and the first serial aircraft were used for the development campaign, along with dedicated ground-based test assets. In total, 1,500 flight hours were logged ahead of certification, including customer demonstration flights.
While Babcock is no longer launch customer, this year it secured a deal to operate four of the type on behalf of the French navy for offshore search and rescue missions. In addition, Airbus Helicopters in 2020 gained its first leasing customer for the H160, with Milestone Aviation signing for six examples. And the French government has also indicated it will order 10 H160s to equip the Gendarmerie Nationale.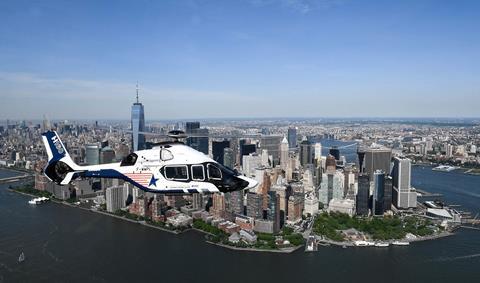 Bell's long-running 412 is its contribution to the medium weight category. Although the programme has been around since the late 1970s, the helicopter is now being produced in the newest EPI and EPX standards. The former is a Bell-only effort, while the latter also sees the involvement of Japanese manufacturer Subaru as part of an offset deal with Tokyo for 150 military helicopters.
Both offer broadly similar performance levels – capacity for 14 passengers, speed of around 125kt, and 365nm range – but the EPX additionally boasts a number of modifications. These include an enhanced main gearbox which features a longer run-dry capability, internal maximum gross weight that rises to 5,530kg and external gross weight to 5,900kg, from a uniform figure of 5,400kg on the EPI. Engines are a pair of FADEC-equipped Pratt & Whitney Canada PT6T-9s, which deliver a 15% increase in hot-and-high take-off power. Up front, pilots benefit from the latest features in Bell's BasiX Pro glass cockpit. Launch customer for the Subaru-built examples is Japan's national police force.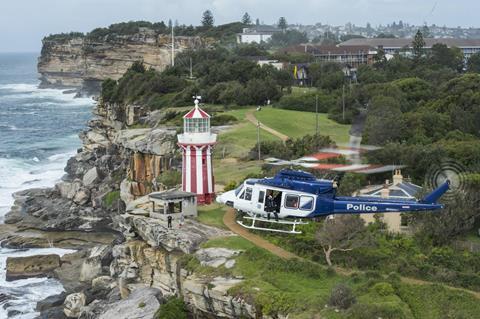 Russian Helicopters, meanwhile, continues to make glacially slow progress with its Kamov Ka-62. Now in development since the early 2010s, the 6.5t twin is still inching its way toward certification. Prior to the coronavirus pandemic, Russian Helicopters had hoped to complete certification flights this year using a three-strong fleet. However, little has been heard regarding the platform since then. The manufacturer had intended to conduct 480 flights between design bureau Kamov and aircraft manufacturer Progress Arsenyev Aviation Company.
In addition, Progress is gearing up for serial production of the Ka-62. Russian Helicopters also intends to seek European Union Aviation Safety Agency certification for the. The Ka-62 is powered by twin Safran Helicopter Engines Ardiden 3G turboshafts and features a five-blade main rotor and shrouded tail rotor. Kamov additionally builds the 5t-class Ka-32, which features its traditional co-axial rotor system. It is also the only model in Russian Helicopters' line-up to have gained European certification – largely due to its popularity for aerial fire-fighting missions.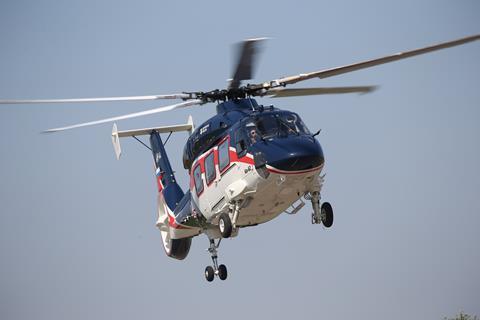 How the different helicopter markets are shaping up
1

2

Currently reading

New arrivals in medium helicopter sector threaten the old order

3

4

5

6