Poland has taken delivery of four Sikorsky S-70i Black Hawk helicopters for operation on special forces missions, kicking off a long-overdue fleet renewal programme.
They were presented to Polish president Andrzej Duda and defence minister Mariusz Blaszczak at a ceremony held at Warsaw-Okecie air base on 20 December.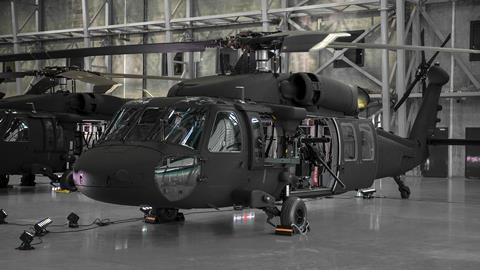 Poland has paid Zl683 million ($177 million) for the rotorcraft, which also includes a logistics and training package.
Ordered in January 2019, the Black Hawks have been assembled at PZL Mielec, Sikorsky's Polish subsidiary.
Poland has been attempting to modernise its rotorcraft inventory for several years. The controversial process initially saw Warsaw in April 2015 place an order for 50 Airbus Helicopters H225Ms to be operated by all three branches of its armed forces.
However, a change of government saw that contract cancelled in October 2016. Instead, Poland has pursued a piecemeal acquisition strategy: in addition to the S-70is it has ordered four Leonardo Helicopters AW101s for anti-submarine warfare operations by its navy.