Qatar has received its first two of an eventual 12 NH Industries (NHI) NH90 NFH naval helicopters.
Built at the Venice Tessera facility of NHI partner company Leonardo Helicopters, the arrival of the NFH models follows the delivery to Doha of the initial troop transport (TTH) variant in December, with a second following this year.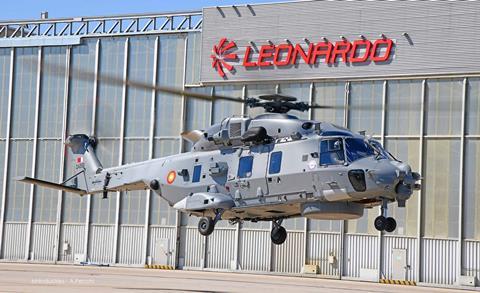 Although Leonardo Helicopters is the prime contractor for the Qatari contract, Airbus Helicopters, the largest shareholder in the NHI consortium, assembles the troop transport helicopters at its plant in Marignane, France.
In total, the Qatar Emiri Air Force will operate 28 NH90s – 16 TTHs and 12 NFHs – dating from a €3 billion ($3.4 billion) agreement signed in 2018.
Deliveries are scheduled to continue until 2025.