Serbia is planning to acquire nearly 30 new rotorcraft for its armed forces, including the entire inventory of Mil Mi-35 attack helicopters currently owned by another country, widely believed to be Cyprus.
Announced by Serbian President Aleksandar Vucic on 12 December while attending a display at Nis air base, the procurement includes 11 more Airbus Helicopters H145Ms, 11 second-hand Mi-35Ps – plus four new-build examples – and three Mi-17 transports.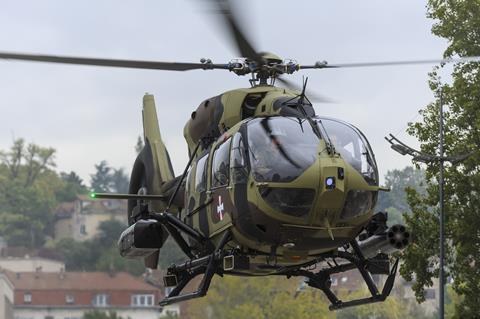 Although Vucic did not mention Cyprus specifically, the Mediterranean country has been widely reported as seeking a buyer for its fleet of Russian-built helicopters, which have been placed in storage as a cost-saving measure.
A letter of intent was signed by the two nations earlier this, according to Greek media, following the visit of deputy defence minister Nenad Miloradovic to Cyprus.
The batch of four new Mi-35s have been "paid for already", says Vucic.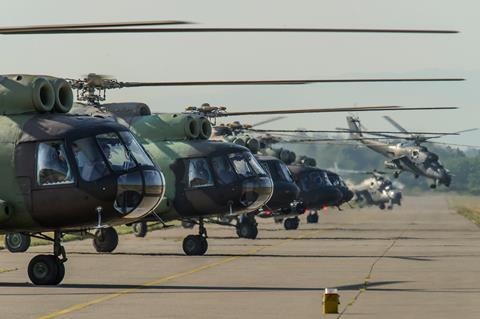 Belgrade already operates five H145Ms, three of which have been equipped with indigenously developed 80mm rockets and 12.7mm machine gun pods.
No details of the new deal have been released. However, Serbian officials have previously indicated that the new helicopters, plus the three weapons-equipped examples, would be capable of firing guided missiles.
In addition, the three new Mi-17 transports will join the air force's current five-strong fleet, plus two elderly Mi-8s.