The US Air Force has named its Sikorsky HH-60W Combat Rescue Helicopter the "Jolly Green II."
The service also awarded Sikorsky a $500 million Lot 2 Low Rate Initial Production contract for 12 more examples of the aircraft, the manufacturer says at the Air Force Association Air Warfare Symposium on 27 February in Orlando, Florida.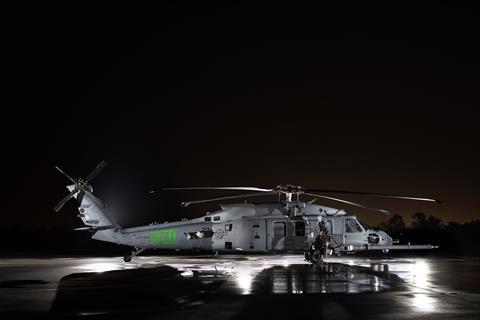 The HH-60W gets its name from Vietnam-era HH-3E Jolly Green and HH-53 Super Jolly Green crews, who pioneered the practice of aerial combat rescue. The nickname Jolly Green Giant came from the impression the helicopters would leave in rice patties and grass fields after they lifted off.
The Combat Rescue Helicopter programme has progressed quickly in the last 12 months.
The type first flew in May 2019 and since a fleet of seven aircraft have been built, a mix of engineering, manufacturing and development, as well as systems design training aircraft. In total, the helicopters have flown about 480h.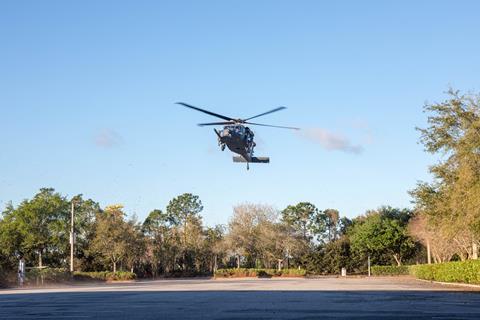 In addition to the recent award for 12 production aircraft, Sikorsky was awarded a lot 1 contract for 10 helicopters in September 2019. The USAF programme of record calls for 113 helicopters to replace the aging HH-60G Pave Hawks.
The first production unit of the HH-60W is planned for delivery in April 2021.
Even though production on the Jolly Green II has just begun the USAF is already looking at upgrading the helicopter. The service released a request for information on possible modernisation of the new aircraft in the fall 2019.
"The Air Force is undertaking their own internal study to determine which of all the features we have in our aircraft that they would like to keep, those that they would like to eliminate because it's no longer relevant in today's modern battlefield, and those that they have to upgrade," says Greg Hames, Sikorsky's Combat Rescue Helicopter programme director.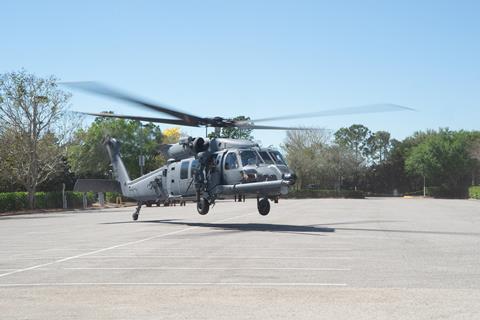 For example, two items likely to be pulled from the helicopter include its Situation Awareness Data Link and Automatic Direction Finder, he says.
With the initial contract award granted in 2014, and requirements written even earlier than that, Hames explains a combination of rapidly improving electronics and quickly increasing threats have outpaced some of the helicopter's capabilities.
Other possible upgrades to the HH-60W include the Lockheed Martin-made Pilotage Distributed Aperture Sensor system, a series of cameras mounted to the outside of an airframe which give pilots a 360-degree live video feed of their surroundings. Additionally, the autonomous flight capabilities within Sikorsky's Matrix technology could be an option. Hames says both technology upgrades are purely hypothetical and subject to the preferences of the USAF, however.