IATA director general Willie Walsh insists the airline industry can handle the lengthy list of headwinds coming its way as the Covid-19 recovery ramps up.
His comments came after Emirates president Tim Clark on 20 June cited factors including the "gross distortion in demand" in markets today, operational issues at airports, rising supply chain costs, increasing interest rates, the Russia-Ukraine war, talk of global recession, and high fuel costs, saying he rated the challenges at 9/10.
Walsh disagrees regarding the seriousness of the situation, however, telling the closing press conference at the IATA AGM in Doha on 21 June that "we've seen many of these things before" and suggesting most of them can be described as "business as usual" issues.
"This is probably a three or a four," he says when asked to rate the seriousness of the situation out of 10. "These are relatively small versus what we've had to deal with [during Covid-19]."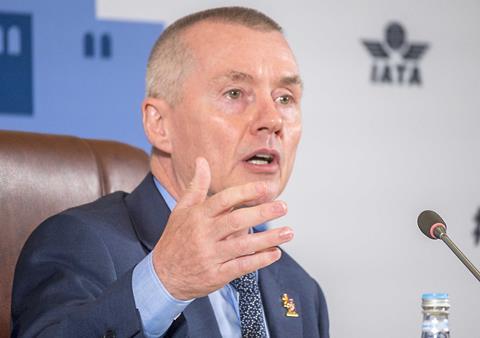 While, therefore, Walsh acknowledges "there are a number of headwinds heading in our direction, all at the same time", he expresses confidence that "the industry will be able to overcome them", as it has done amid similar challenges in the past.
Indeed, he cites the global financial crisis in 2009, saying that passenger numbers held up during that economic downturn, and the fact the industry was profitable in 2012, when jet fuel averaged around $112/barrel.
"If I was running an airline, I'd be really happy," he says. "This is a great time for the industry.
"I think we're at a point where looking forward, there are a lot of positives."