Emirates Airline president Tim Clark wants Boeing to concentrate on delivering the 777X programme over fulfilling the carrier's 787 orders, as he confirmed talks are taking place with Airbus about speedier A350 deliveries.
Speaking at the IATA AGM in Doha, Clark says Emirates is having a "good, hard look to see whether the [787 fits] into the programme or not".
And citing concerns over a 777X timeline that has slipped several times already, he states: "I think there might be relief on both sides if [the 787] didn't happen at this point in time.
"It's far more important for us that [Boeing] concentrate their activities on getting the 777[X] out of the door, than worrying about if they are going to have a contractual problem with the [7]87s with Emirates," he says.
Cirium fleets data shows that Emirates has 115 777X widebodies on order, comprising 101 777-9s and 14 777-8s, alongside commitments for 30 787-9s.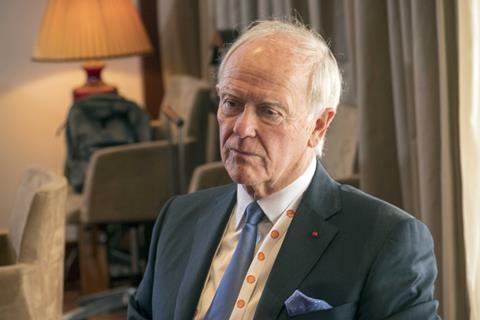 Clark will not rule out Emirates taking the 787s at some point, but further notes that "a lot has changed" since the carrier firmed its order for the type in November 2019.
Moreover, his assumption is that deliveries of Emirates' 787s would not commence until "about 2025" anyway, having originally been due from May 2023, even as Boeing expresses some optimism that deliveries will restart soon.
Partly to handle the potential lack of 787s at Emirates, talks are taking place with Airbus about "compressing" A350-900 deliveries that are due to start in summer 2024, Clark says.
"We'll probably get up to two a month – we've got 50 coming – so we're trying to get the whole lot done in two years to pick up this big capacity hole that we can see," he states.