Most analysts will tell you that low-cost carriers with significant exposure to leisure markets are best placed to lead Europe's airline industry out of the pandemic.
There is perhaps no better bellwether carrier, then, than the giant Irish operator, with its bases across the continent.
Towards the end of 2020, Ryanair's group chief executive Michael O'Leary was sounding bullish about prospects for 2021, once the first quarter was out of the way.
But devastating new waves of Covid-19 cases and further travel restrictions prompted by concerns about variants of the disease have at the very least delayed the carrier's opportunity to tap pent-up travel demand in Europe.
Already in 2021, the airline has taken millions off its expected passenger numbers for the year, versus forecasts from weeks earlier. A tetchy O'Leary has been highly critical of the new barriers to travel being erected by governments, and Ryanair has received negative attention thanks to an advertising campaign that unequivocally linked being vaccinated with being free to take international flights.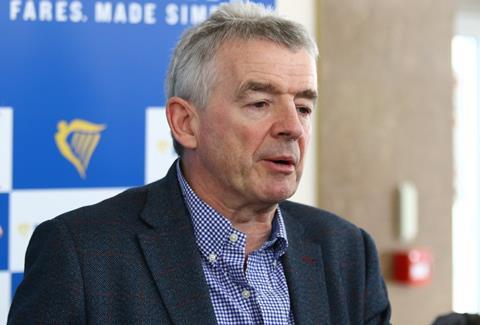 Nevertheless, underpinned by a strong cash situation, Ryanair remains in better shape than most rivals – alongside the much smaller Wizz Air – to capitalise on a relaxation of travel restrictions in Europe in the coming months.
It therefore remains the case that a resurgent Ryanair – and happier O'Leary – would be one of the earliest indications that the European industry overall is on course for better things.
Amid such a resurgence, O'Leary is also set to lead Ryanair into a crucial new phase of fleet development: the introduction of "game-changing" 737 Max.