Counter-drone start-up Anduril has raised a $200 million round of capital.
The funding nearly doubles its prior valuation, raising its worth to $1.9 billion, the company said on 1 July. Anduril plans to use the cash to improve its autonomous unmanned air vehicles (UAVs) and artificial intelligence software, as well as make additional hires.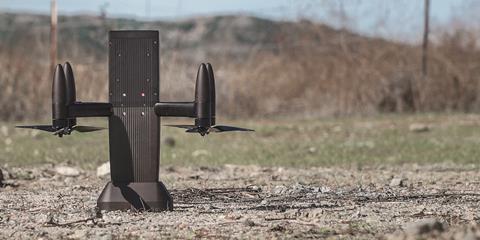 The company says it has secured contracts with the US Department of Defense, US Department of Homeland Security and the UK Ministry of Defence.
The Series C round was led by Andreessen Horowitz, and a number of other Silicon Valley venture capital firms and angel investors including Elad Gil, Founders Fund, General Catalyst, Human Capital, Lux Capital, Valor Equity Partners and 8VC.
The company is developing a suite of perimeter defence technologies that are intended to automatically work together to combat a variety of intruders, including people, vehicles and UAVs. The system relies on computer vision and machine learning to identify objects.
The central nervous system of the technology is the start-up's Lattice AI, a computer network that combines and analyses data collected from sensors such as cameras fixed on ground stations and surveillance UAVs. The artificially intelligent software automatically coordinates a response to trespassers.
For instance, the system is supposed to automatically send forth its drone-smashing Anvil quadcopter to take out UAVs that trespass. The company touts drone-to-drone collision as a safer and more effective way to stop wayward consumer quadcopters or swarming UAV attacks.
The US military is spending heavily on counter-UAV systems as it believes its short-range air defences are insufficient to stop small drones. The issue became top of mind for the Pentagon after Iran allegedly sent swarms of drones laden with explosives to attack a Saudi Arabian oil processing facility in 2019.