Flight testing is under way of the first Airbus single-aisle passenger-to-freighter conversion, the A321P2F, with delivery targeted for July.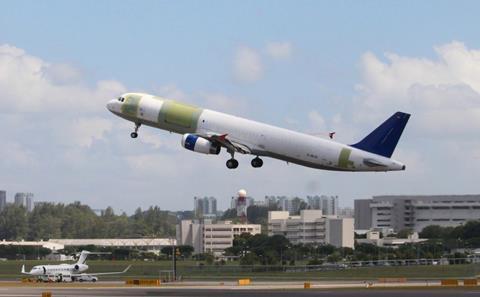 The A321P2F programme is managed by freighter conversion specialist EFW - a joint venture between ST Aerospace and Airbus. The modification work has been carried out at ST Aerospace's facilities at Seletar in Singapore.
The initial aircraft (MSN835) is a 22-year-old A321 powered by International Aero Engines V2500s. It made its first flight on 22 January from Seletar.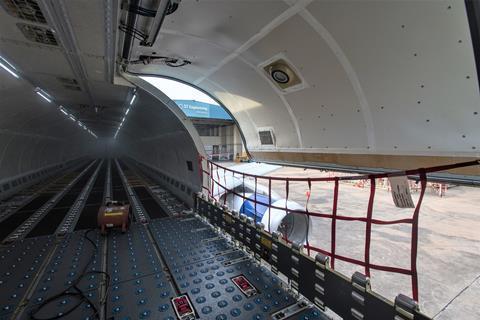 The converted aircraft made its first flight in January and is now undergoing testing ahead of certification and delivery in July. Certification is due to be completed during the first quarter, says ST Engineering.
A321P2F launch customer, lessor Vallair, has orders for 10 conversions for delivery over the next two years, with options on 10 more. It has placed its first A321P2F with Qantas, which is launch operator for the A321 freighter.
"We have invested in a fleet of feed-stock A321 aircraft and our team continues to work with exceptional dedication to bring this programme to fruition," says Vallair chief executive Gregoire Lebigot.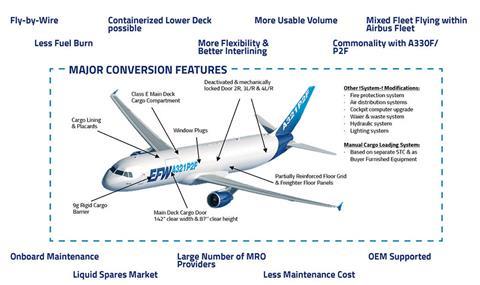 "We anticipate that a mature production line for conversion will settle at around four months and we already in negotiation with other airlines and operator/lessees keen to upgrade their freighter fleets."