MTU has won an engine maintenance contract from Pakistani start-up carrier AirSial.
The five-year agreement spans MRO services for AirSial's six Airbus A320-powering International Aero Engines V2500s, trend monitoring, lease-engine support, on-site services and technical training, MTU says.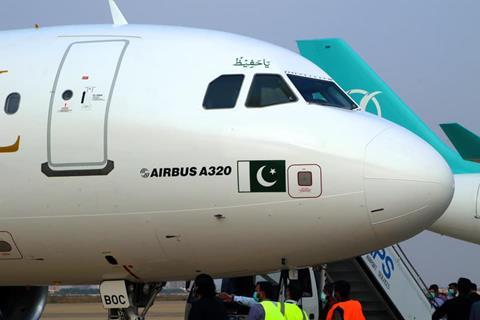 AirSial launched domesticoperations in December and intends to start international flights this year, adds the German engine subassembly manufacturer and MRO provider.
The Sialkot-based carrier currently serves Islamabad, Lahore, Karachi and Peshawar, its website indicates.
Cirium fleets data shows that AirSial has two 2008-vintage A320s and a third built in 2004. All three are managed by AerCap.
AirSial intends to rely on MTU's technical support "during our ramp-up of operations and beyond", notes the carrier's chairman chairman Fazal Jilani.
MTU chief programme officer Michael Schreyogg states: "It was fantastic to see AirSial entering into operations and joining the market at the end of a rather challenging 2020. It is a clear signal of better times to come.
"We believe in the recovery and subsequent success of the aviation industry and look forward to a long and fruitful relationship with newcomer AirSial."