Avelo Airlines may expand its eastern US network to include Wilkes-Barre Scranton International airport, about 115 miles (184km) north of Philadelphia.
"Avelo continues to evaluate new market opportunities in the eastern US," the airline's head of network planning Mark Kopczak writes in a filing with the Department of Transportation (DOT). "[Scranton] fits well in Avelo's strategy of serving smaller-community airports that lack adequate air service, with low fares, friendly service and non-stop flights."
The letter, dated 15 March but released publicly on 28 April, is in support of Wilkes-Barre/Scranton's application for a Small Community Air Service Development Program (SCASDP) grant aimed at attracting new services to the airport.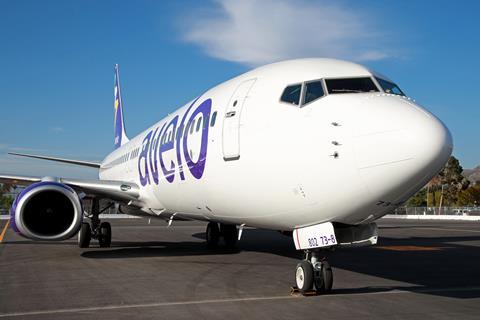 Low-cost carrier Avelo launched just over a year ago with routes in the western third of the USA, flying out of Hollywood-Burbank in the Los Angeles metropolitan area. In the meantime, it has established a second crew base in New Haven (Connecticut), and will be operating to 27 cities across the country in 2022.
"SCASDP funds would be helpful in expanding awareness of Avelo's brand and new air services from the AVP region, and in other cities about AVP as a convenient option when travelling to northeastern Pennsylvania, by reducing the economic risk associated with initiating new services," Avelo writes.
"While Avelo cannot guarantee it will launch service from AVP, the SCASDP grant would increase Avelo's interest in extending service from AVP."
On 28 April, the company said it's preparing to open a third base at Orlando International airport, and is aggressively challenging another low-cost airline newcomer, David Neeleman's Breeze Airways, in Orlando.
Breeze launched a month after Avelo, and began flying routes across the southeast USA.