Romanian budget carrier Blue Air will in December begin flights to Paris Charles de Gaulle as it continues a move into Europe's biggest hubs.
In a social media post, the Romanian carrier says it will switch its existing Bucharest-Paris service from Beauvais to Charles de Gaulle from 18 December.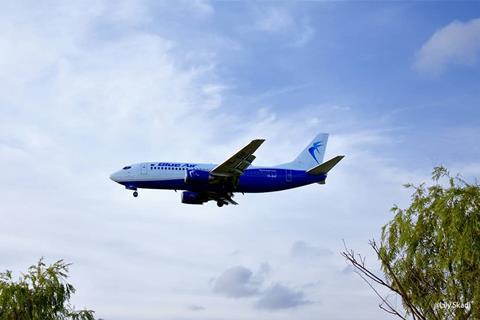 It means the airline in the last four weeks has begun, or announced plans to start, serving Europe's four biggest hubs. Blue Air launched Amsterdam Schiphol flights in October and will switch its London services from Luton to Heathrow in December. It will also begin Frankfurt flights in March.
It marks a concerted move by the ultra-low-cost operator since the coronavirus crisis wrecked airline schedules to begin competing directly with Romanin national carrier Tarom on primary routes from Bucharest. All four of the routes are served by Tarom as well as the respective flag carrier of the destination country.
Story updated to correct Blue Air current London flights operate to Luton