Start-up leisure specialist Canada Jetlines is exploring a potential partnership with Qatar Airways that could include non-stop flights between Toronto and Doha.
"This would offer Canadian travellers access to Qatar Airways' unparalleled network via Doha to destinations in the Middle East, Africa, Indian subcontinent and across Asia," Jetlines said on 16 March.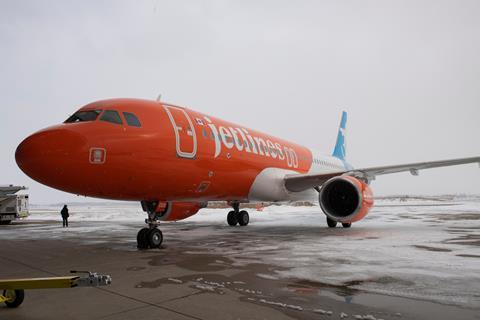 Any such agreement between the nascent discount carrier and Qatar is subject to all regulatory approvals, Jetlines says.
"We are pleased to discuss potential opportunities with Qatar Airways, an international airline known for its world-class service and consistently recognised by the industry and consumers as the best airline in the world," says Eddy Doyle, chief executive of Jetlines.
"Qatar is not only a growing and exciting destination, it is also home to the world's best airport, Hamad International airport, which provides seamless connectivity to Qatar Airways' superior global network," he adds.
Qatar flies to more than 150 cities from its hub in Doha. The flag-carrier operates a fleet of more than 200 Boeing and Airbus aircraft and is set to begin introducing Boeing 737 Max 8 aircraft to its short-haul network.
Jetlines operates flights between Toronto, Cancun and Las Vegas, with an eye on transcontinental flights between Toronto and Vancouver.
The discounter entered Canada's crowded discount airline market in September 2022, starting with a single Airbus A320-200 and adding a second aircraft of the same type in December. Jetlines plans to expand its fleet to 15 aircraft by 2025.
The US Department of Transportation granted Jetlines a foreign air carrier permit in November, clearing the way for routes to the USA.
In February, Jetlines added former Qatar executive Rossen Dimitrov to its board of directors.