Start-up leisure carrier Canada Jetlines plans to roll out its first international route on 19 January with non-stop service from its hub in Toronto to Las Vegas.
The fledgling discounter said on 8 November that it intends to fly between Toronto Pearson International airport and Harry Reid International airport multiple times per week, pending final approval from the US Federal Aviation Administration (FAA).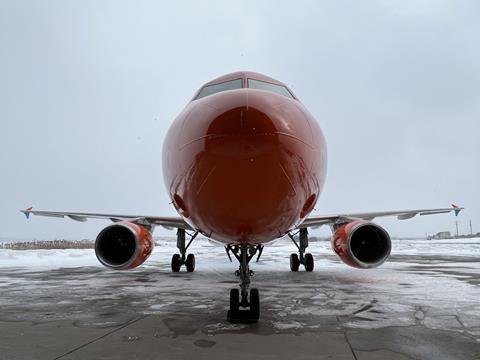 "We are incredibly excited to launch Canada Jetlines' international services with a route to the entertainment capital of the world," says Eddy Doyle, Jetlines' chief executive. "As we continue to expand our international network with our first route into the US, we look forward to beginning services in such a coveted tourist and convention destination such as Las Vegas."
After several delays, Jetlines began operating on 22 September, using a single Airbus A320-200 for passenger flights between Toronto and Calgary.
On 1 November, the US Department of Transportation (DOT) tentatively granted Jetlines a foreign air carrier permit allowing it to fly in the USA. In addition to Las Vegas, the vacation specialist has its eyes on other warm-weather destinations such as Orlando and Sarasota, Florida, as it hopes to capture a piece of the so-called "snowbird" market.
In December, Jetlines expects delivery of a second Airbus A320 and will begin a transcontinental route from Toronto to Vancouver.
Jetlines is one of two recent entrants to Canada's low-cost airline segment, as rival start-up Lynx Air, based in Calgary, began revenue flights using new Boeing 737 Max 8s earlier this year.