EasyJet has warned that the impact of the coronavirus may force it to ground "the majority" of its fleet and threatens the viability of the aviation industry in Europe.
The UK budget carrier is extending its cancellations in an effort to slash costs and preserve cash, and is "in ongoing discussions with liquidity providers", it says.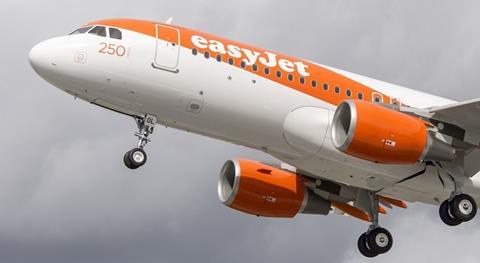 "European aviation faces a precarious future, and it is clear that co-ordinated government backing will be required to ensure the industry survives and is able to continue to operate when the crisis is over," states chief executive Johan Lundgren.
The carrier expects to make further cancellations over the coming days, but will continue to offer rescue flights in order to allow citizens to return to their home countries. Grounding its fleet will remove a "significant" level of cost, it says.
EasyJet highlights its strong balance sheet ,including £1.6 billion ($1.9 billion) in cash, a £500 million revolving credit facility, unencumbered aircraft with a value of over £4 billion, and a large slot portfolio. The airline, which has no debt refinancings due until 2022, says that the liquidity providers with which it is talking "recognise our strength of balance sheet and business model".
On the fate of the wider sector, however, EasyJet notes: "There is no guarantee that the European airlines – along with all the benefits it brings for people, the economy and business – will survive what could be a long-term travel freeze and the risks of a slow recovery.
"Whether it does or not will depend significantly on European airlines maintaining access to liquidity, including that enabled by governments across Europe."
In a note to clients issued today, Credit Suisse says it expects EasyJet to be involved in further discussions with financiers and suppliers to manage the fallout from the coronavirus, but that the airline is "well placed to navigate the current storm".
It should also benefit from weaker competitors being forced to "retrench, restructure and, in some cases, leave the market", the bank suggests.