The US Federal Aviation Administration has reduced air traffic control services at 100 airports amid significantly less air traffic at secondary and tertiary US airports.
Most of the airports affected cater to general and business aviation, but a few larger international airports, such as Mineta San Jose International airport and Tallahassee International airport are also affected, according to the FAA.
The changes entail reduced operating hours rather than complete closures of tower facilities.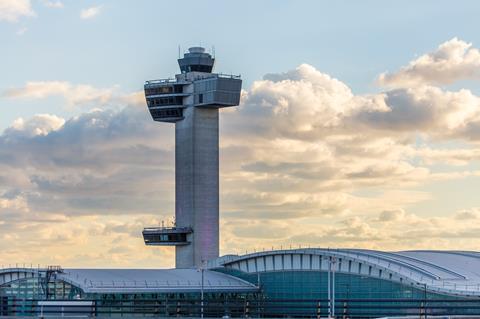 "To ensure the continued resiliency of the air traffic control system amid the COVID-19 pandemic, the FAA is planning to temporarily adjust the operating hours of approximately 100 control towers nationwide," the regulatory body writes in a note on 22 April. The changes will be implemented over the course of a week, beginning on 27 April.
The impacted facilities "have seen a significant reduction in flights, especially during the evening and nighttime hours, since the pandemic began". Tower operations at the sites will be reduced to core daytime hours when traffic tends to be highest, the FAA says.
As many states implemented stay-at-home orders and air travel started to crumble about six weeks ago, traffic requiring control services sharply declined. Flight schools closed, business aviation activity slowed and airlines reduced operations to skeleton schedules.
"Adjusting the operating hours will further protect our employees and reduce the possibility of temporary tower closures from COVID-19 exposures by ensuring enough controllers are available to staff the facilities during peak hours," the FAA adds. It will continue monitoring volumes at the airports and reassess as necessary.
In mid-March, the FAA shut several control towers, including those at at Las Vegas McCarran international airport and Chicago's Midway International airport, after employees tested positive for coronavirus. A supervisor at Indianapolis Air Route Traffic Control Center also tested positive, causing an evacuation and requiring rerouting of aircraft above a wide swath Ohio and West Virginia.