Half of the world's top 50 air travel markets are now open to vaccinated international travellers without Covid-19 quarantine or testing requirements, according to IATA, amid increasing momentum towards the relaxation of border controls.
Releasing the results of its latest survey of travel restrictions on 17 March, the airline association says that border reopenings have accelerated in recent weeks, but that Asia-Pacific continues to lag the progress seen elsewhere.
"The world is largely open for travel," states IATA director general Willie Walsh. "As population immunity grows, more governments are managing Covid-19 through surveillance, as they do for other endemic viruses.
"Asia is the outlier," Walsh continues. "Hopefully, recent relaxations including Australia, Bangladesh, New Zealand, Pakistan and the Philippines are paving the way towards restoring the freedom to travel that is more broadly enjoyed in other parts of the world."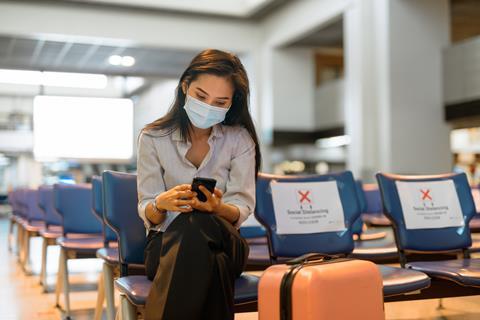 Indeed, of the 12 international markets among the top 50 – ranked by revenue passenger kilometres (RPKs) in 2019 – that still have quarantine and testing requirements for vaccinated travellers, 10 are in the Asia-Pacific region and two in Europe. China is perhaps the highest-profile example of an international air travel market that retains strict border controls.
The biggest markets in the Americas, the Middle East and Africa have all reopened with no quarantine requirements for vaccinated travellers.
IATA notes that "repeated surveys of passengers during the pandemic have shown that testing and especially quarantine are major barriers to travel".
Overall, some 38 of the top 50 markets by RPKs – accounting for 65% of international travel demand in 2019 – are open to vaccinated travellers with no quarantine requirements. In 13 of those 38 cases, testing requirements remain in place. The total is up from 28 markets, or 50% of international travel demand in 2019, since mid-February.
Region

# of markets in
top 50 by 2019
passenger demand
measured in RPKs
# of markets open
to vaccinated travelers
with no quarantine
requirements
Source: IATA, 17 March 2022

Asia Pacific

16

6

Americas

9

9

Europe

20

18

Middle East

3

3

Africa

2

2
Some 25 of the top 50 markets – representing around 38% of international travel demand in 2019 – are open without quarantine or testing requirements for vaccinated travellers. That represents a rise from 18 markets – or 28% of 2019 international demand – since mid-February.
The top 50 markets accounted for 88% of overall international air travel demand in 2019, IATA states.
What were the top 50 airline markets by RPKs in 2019?
The markets covered by IATA's survey are as follows: USA, UK, China, Spain, Germany, Japan, France, India, Australia, Canada, Italy, Thailand, South Korea, United Arab Emirates, Russian Federation, Hong Kong, Singapore, Mexico, Turkey, Brazil, Indonesia, Philippines, Saudi Arabia, Netherlands, Malaysia, Taiwan, Vietnam, Switzerland, Portugal, Greece, Israel, New Zealand, South Africa, Argentina, Ireland, Egypt, Poland, Belgium, Sweden, Denmark, Pakistan, Austria, Colombia, Dominican Republic, Morocco, Chile, Norway, Peru, Czech Republic and Bangladesh.