British Airways and Iberia parent IAG's management team is to remain in place for the time being, to help steer the company through the coronavirus crisis, as it prepares to cut capacity by 75% for April and May.
IAG chief Willie Walsh is delaying his retirement, and his successor – Iberia chief Luis Gallego – will stay in his role at the helm of the Spanish flag-carrier for the "next few months", the group states.
Vueling's head, Javier Sanchez, will also stay in his post with the budget airline. He had been due to succeed Gallego at Iberia.
IAG says the measures are intended to provide management stability during the coronavirus crisis.
"We have seen a substantial decline in bookings across our airlines and global network over the past few weeks and we expect demand to remain weak until well into the summer," says Walsh.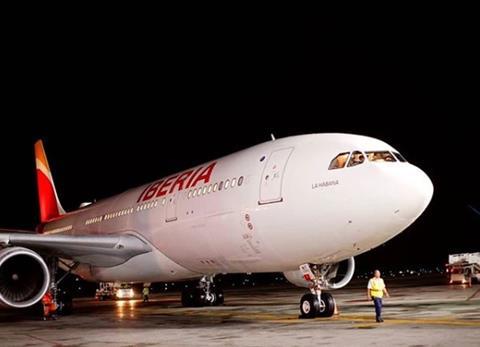 IAG says the situation is having a "significant and increasingly-negative" effect on demand on "almost all routes" operated by its carriers.
The group has already suspended flights to China and cut capacity on Asian routes, as well as cancelling Italian services.
But the US government's restriction of US-European travel has brought "uncertainty" to the key North Atlantic routes crucial to British Airways, while Spain and several Latin American countries have limited travel, with a consequent impact on Iberia operations.
IAG says it expects first-quarter capacity to be down by 7.5% compared with last year's figure.
But it is planning to cut capacity by at least 75% over the two-month period of April-May.
IAG says it is grounding surplus aircraft, freezing recruitment, reducing capital expenditure and cutting non-essential IT spending.
Personnel are being offered voluntary leave options and the company is also temporarily suspending employment contracts and cutting working hours.
"It is still not possible to give accurate profit guidance for the full year," says IAG, but it points out that it has "strong liquidity" of €7.35 billion as of 12 March, with total liquidity of €9.3 billion when undrawn general and committed aircraft-backed facilities are taken into account.