Icelandic start-up Play Airlines plans to launch operations next month, debuting on the Reykjavik-London Stansted route.
The low-cost carrier, which has just disclosed it has secured its air operator's certificate and first aircraft, will launch four weekly flights on the Stansted route from 24 June. The new route is possible as Iceland was placed on the UK's 'green list' of destination as of 17 May, meaning travel to the country is permitted without a quarantine requirement.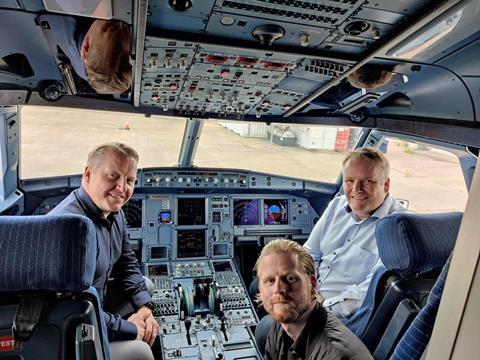 Play chief executive Birgir Jonsson says: "It's brilliant to be able to open up Iceland to UK travellers and offer competitive fares now that international travel has resumed. While the UK market knows Iceland well, the destination has changed a little recently with the (minor) volcanic eruptions in the Reykjanes Peninsula."
Plans for Play first emerged in November 2019 before the Covid pandemic hit and curtailed international travel markets. "We have the best people who have shown tremendous strength over a period of almost two years," says Jonsson. "It is a long time which we have used well to prepare the low-cost airline for a turnaround in tourism in Iceland."
The airline has already taken the first of three Airbus A321neo aircraft from lessor AerCap. The remaining two aircraft will follow in July. All three feature a 192-seat all-economy configuration.
Play's website shows the carrier plans to serve Alicante, Berlin, Barcelona, Copenhagen, Paris Charles de Gaulle and Tenerife in July.
The airline also intends to begin serving North America from early 2022.
The low-cost model linking Iceland with destinations in both Europe and North America echoes that of Wow Air, the Icelandic carrier which operated Airbus narrowbodies on such routes from 2012 before its financial collapse in 2019. Stansted was among Wow's launch routes, while Jonsson himself served as chief operating officer of Wow between September 2014 and October 2015.