Indian low-cost carrier IndiGo is set to launch Doha and Dubai services from Kolkata in the coming weeks, bringing low-cost competition to the routes.
The airline will begin the Dubai service on 16 February, and the Doha one on 1 March. IndiGo's booking engine indicates that it will operate Airbus A320s on the two routes, without specifying whether the 180-seat A320ceo or 186-seat A320neo will be used.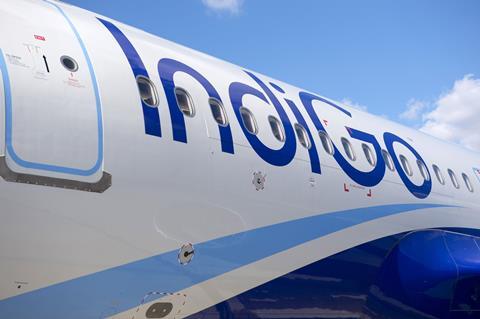 IndiGo's entry into the Kolkata-Dubai market would likely grow the overall capacity from 5,048 seats per week to around 6,300.
Cirium schedules data shows that Emirates leads the market with 4,400 seats spread across its 11-times-weekly service, followed by Air India with 648 seats across four flights per week.
Qatar Airways, which has a codesharing agreement with IndiGo, is currently the sole carrier to fly the Kolkata-Doha route. Its daily service, which provides 1,784 seats per week, is operated with a combination of 260-seat A330-200s and 254-seat Boeing 787-8s.
IndiGo's entry to the Kolkata-Doha market will raise the number of seats available to around 3,000-3,100 per week