KLM has restarted flights to almost its entire pre-Covid network, with only one destination excepted.
The Dutch carrier says intercontinental flights will operate at around 75% of capacity this winter compared to 2019. Plus it is launching services to four entirely new destinations – Mombasa, Cancun, Port of Spain, and Bridgetown.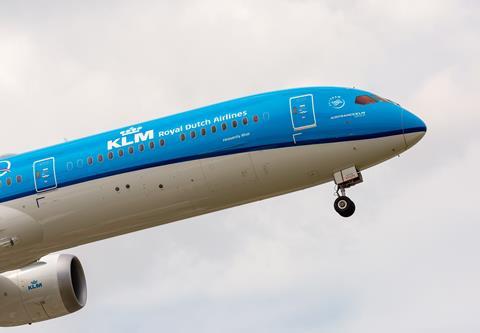 Starting 2 November, the carrier will run five weekly flights to Mexico's Cancun, while scheduled service to Kenya's Mombasa will commence in early December. The first combined flight to Port of Spain in Trinidad & Tobago and Bridgetown in Barbados began on 16 October, and will eventually be operated at three times weekly.
The airline is also expanding capacity to various USA destinations, including Atlanta and New York JFK. It will serve Las Vegas and Miami this winter plus Minneapolis, which was reinstated during the summer. These routes will be operated at thrice-weekly frequency.
KLM "began noticing a sharp rise in demand for travel to the Caribbean part of the Kingdom of the Netherlands this summer", it adds. "That is why the airline is also expanding capacity to the Caribbean and will double the number of flights to Curaçao to 14 a week."
In addition the carrier extend its network to South America, with its longest scheduled service - non-stop from Amsterdam to Santiago de Chile - continuing through the winter with three weekly flights. It will operate four flights a week to San José and Liberia in Costa Rica, up from two in last year, and a daily service to Panama City.
In Europe, new destinations Zagreb and Poznan, which were launched in summer, will also continue in winter.
KLM's Asian network is still hampered by travel restrictions, the airline says, adding that demand for cargo transport demand remains high.
KLM's new winter schedule goes into effect on 31 October and is valid until 26 March 2022.