Lufthansa will deploy Airbus A350 and Boeing 747-8 widebodies on flights from Frankfurt and Munich to the Spanish island of Majorca this summer, in response to a "significant" increase in demand.
The German carrier normally deploys Airbus A321 narrowbodies on the two short-haul routes but says it is taking "extraordinary measures" after booking figures for Palma increased by 25 times between April and the beginning of June.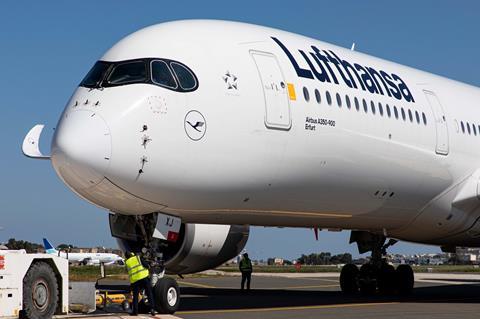 Lufthansa will operate its Frankfurt-Palma route with a 364-seat 747-8 on four Saturdays in a row from 17 July. It will begin operating a 293-seat A350 on its Munich-Palma service on 31 July.
Both Spain and Germany have relaxed Covid-19-related travel restrictions for a number of countries in recent weeks.