Paris airports operator Groupe ADP has lowered its traffic expectations for the remainder of the year and now expects passenger levels across its Parisian airports to be between 65% and 70% down on 2019.
The company detailed the fresh outlook, which reflects the resurgence of the Covid-19 outbreak across Europe, in today disclosing group revenues have slumped more than 50% over the first nine months of the year to €1.67 billion ($1.98 billion). Group revenues stood at €3.53 billion after nine months of 2019.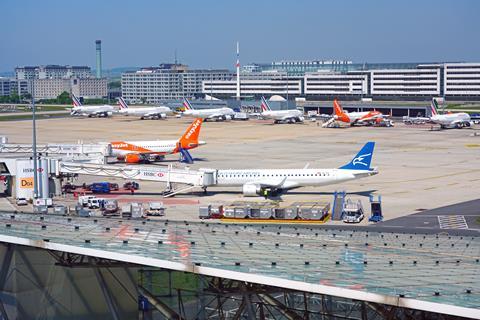 Passenger levels across its two Paris airports, Charles de Gaulle and Orly, were down by two-thirds on the the previous year at 27.8 milion. Overall group traffic, across all its airport interests, were down 62% to 72.3 million - in part helped by less sharp falls at its Turkish airports.
Groupe ADP chief executive Augustin de Romanet says: "The crisis linked to the Covid-19 epidemic continues to affect the aviation sector and weigh on the resumption of the traffic. The resurgence of the epidemic in France and in Europe has led us to revise our traffic assumptions for Paris Aéroport in 2020 downwards from -63% to a range of -65% to -70% compared to 2019.
"Our guidance for consolidated revenue for the year 2020 is therefore situated in a range of - €2.3 to -€2.6 billion compared to 2019."
De Romanet says the group has deepened its targeted savings - from €550 milion to a range of €650 to €700 million from its operational and financial optimisation plan, by "seeking in particular an adaptation of the opening of infrastructures taking into account the level and the nature of the traffic".
The group projects a return to Paris traffic levels will only return to 2019 levels between 2024 and 2027.