Aeroflot low-cost unit Pobeda is further bolstering its network of flights to Turkish tourism destinations following Russia's recent lifting of travel restrictions to the country.
Pobeda will resume flights to Bodrum and Dalaman from Moscow's Vnukovo airport from the start of August. The airline has already announced plans to resume services to Antalya and Gazipasa from the start July.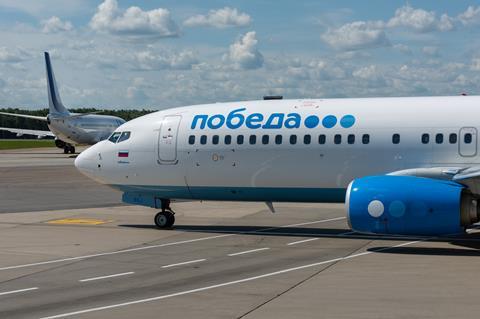 Russia put restrictions on travel to Turkey, a key leisure destination for Russian visitors, in April as part of moves to counter the Covid crisis. But earlier in June Russia cleared the path for services to resume to the country.
Pobeda has rapidly restored operations since the crisis, leading growth for the Russian group. The airline carried 1.23 million passengers in May, almost exclusively on domestic flights. This is 43.7% above passenger levels in May 2019.
Aeroflot Group traffic as a whole was down a quarter in May on the same month before the crisis.
Pobedo notes its busiest routes in May were domestic leisure routes from Moscow to Kaliningrad, Krasnodar, Minerelnye Vody, and Sochi.
Aeroflot transferred four more Boeing 737-800s to Pobeda to take its fleet up to 41 aircraft.