Boston, Toronto and Venice are among 18 more destinations being reinstated by Qatar Airways in July as it seeks to rebuild its network to include 65 points by the mid-month.
The Oneworld member says it plans to operate two-thirds of its pre-Covid-19 network by the end of July, with almost 3,500 flights scheduled. This compares with close to 2,100 flights operated in June.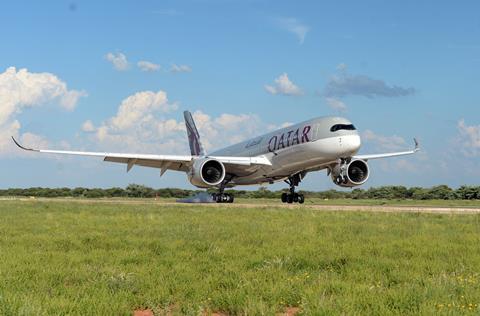 Having restarted flights to 11 destinations on 1 July – including Beirut, Boston, Edinburgh, Los Angeles and Washington DC – the Doha-based carrier will add Toronto on 9 July, Ankara on 11 July and Zanzibar on 13 July.
Three more European destinations – Bucharest, Sofia and Venice – will be restored from 15 July.
Qatar Airways says its network has not fallen below 30 destinations in the course of the Covid-19 crisis.