Middle Eastern operator Qatar Airways will resume flights to three South African cities on 3 October, and aims to rebuild its network to include 124 destinations by the end of this year.
Cape Town, Durban and Johannesburg will be served by the Doha-based Oneworld member using a combination of Airbus A350 and Boeing 787 aircraft.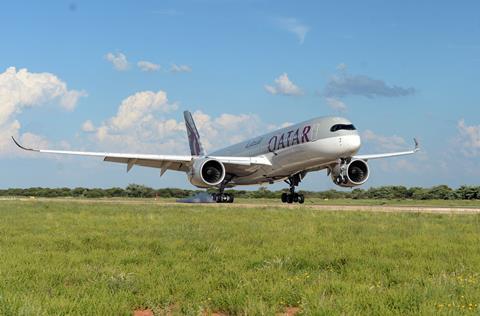 The 124 destinations to be served by year-end comprise 21 in Africa, 10 in the Americas, 42 in Asia-Pacific, 38 in Europe and 13 in the Middle East.
Qatar Airways says it currently serves more than 90 destinations, and that the figure has not dropped below 30 in the course of the Covid-19 pandemic.
Group chief executive Akbar Al Baker describes the airline's planned winter schedule as "realistic" in light of "the current market conditions and entry restrictions around the world".
Late last month, Qatar Airways landed $2 billion of state funding after incurring heavy losses in the fiscal year ended 31 March.