Ryanair has enjoyed its strongest month of traffic since the pandemic hit, carrying 9.3 million passengers at a load factor of 80% in July.
It represents a 4 million jump on the 5.3 million passengers Ryanair carried in June and surpassed the 7 million the airline handled in August last year when travel restrictions were temporarily eased after the first Covid wave in Europe.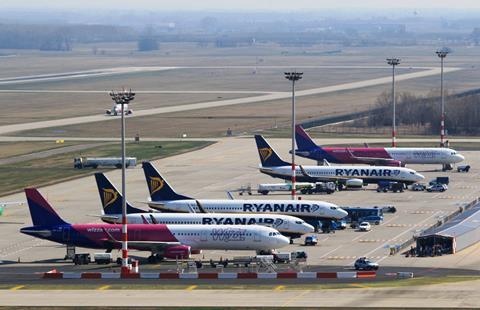 It also marks the first time Ryanair's load factor has reached 80% since the crisis began.
The improved traffic performance comes amid a further easing of travel restrictions across Europe in July as the vaccination rollout continues.
Despite the improvement, Ryanair passenger levels in July are still only at roughly two-thirds of pre-crisis levels. Ryanair flew 14.8 million passengers at a load factor of 97% in July 2019.
Ryanair, together with fellow budget operator Wizz Air, are the first European carriers to publish monthly traffic data for July.
Wizz yesterday disclosed it too flew its highest levels of passengers since the crisis. Wizz carried just under 3 million passengers in July at a load factor of 79%.