Singapore Airlines Group has reported a dip in passenger traffic in January, following months of continued growth as borders reopened.
In traffic results released on 15 February, the airline group, which comprises mainline operator SIA and low-cost unit Scoot, maintains that it is still seeing "robust demand" across its network, boosted especially by the Lunar New Year holidays during end-January.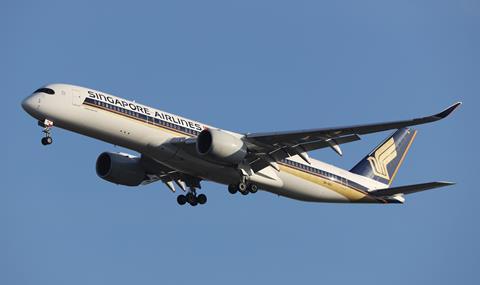 The airline group had reported record passenger load factors in December 2022, helped by the reopening of key East Asian markets. Subsequently in January, Mainland China also eased its border restrictions.
Both carriers carried around 2.6 million passengers in January, a four-fold increase year on year, but down 2.7% against December figures. The dip in passenger numbers was led mainly by a 4.5% decrease in SIA's passenger volumes, while Scoot saw numbers remain similar to December.
Group traffic was up more than three-fold year on year, but fell 2.9% compared to December.
As for capacity, SIA Group reported a 73% increase year on year, led mainly by a two-fold jump from Scoot. Similar to December, SIA Group was operating at around 80% pre-pandemic capacity.
On cargo operations, SIA Group saw freight tonne-kilometres fall 25% year on year, caused mainly by a softening of cargo demand. Capacity rose 10% with increased bellyhold capacity, leading to a 24.2 percentage decline in cargo load factor to 51.8%.