The Singapore Airlines Group saw all passenger traffic metrics crash in April 2020 as the coronavirus pandemic brought world travel to a virtual standstill.
The group says that overall capacity as measured by ASKs fell 96.3%, while passengers carried fell 99.6% to just 10,800, compared with 3.1 million a year earlier. The Group load factor fell 74.4 percentage points to 9.1%.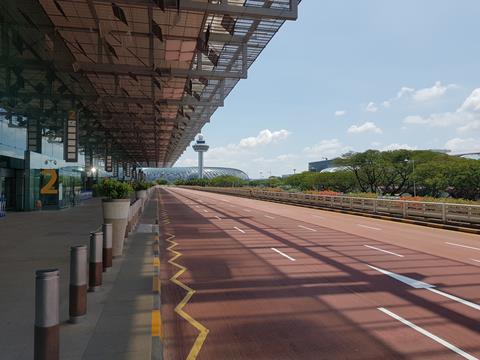 The dismal performance was roughly equivalent across the main SIA carrier, Silkair, and low-cost unit Scoot.
"[Mainline carrier] SIA's capacity was 95.5% lower compared to last year's, with only a skeletal network in operation connecting Singapore to 14 metro cities," it says. "Passenger carriage declined 99.5%, resulting in a [passenger load factor] of 9.3%."
Cargo was a relative bright spot, although capacity as measured by metric tonne kilometres dropped 64.7%. Freight carried dropped 60.6%, but cargo load factor (CLF) for the month rose 17.5 percentage points to 75.6% as the decline in capacity outstripped the supply in demand.
"[Cargo] capacity contraction would have been much greater, save for the deployment of passenger aircraft on cargo-only flights. All regions registered improvements in CLF."
On 14 May, the SIA Group posted a net loss of S$212 million ($149 million) for the 12 months ended 31 March – its first net loss in its history.