Southwest Airlines will commence operating flights for its new Chicago O'Hare service on 14 February, with 20 total departures to Nashville, Baltimore/Washington International, Denver, Dallas Love Field and Phoenix.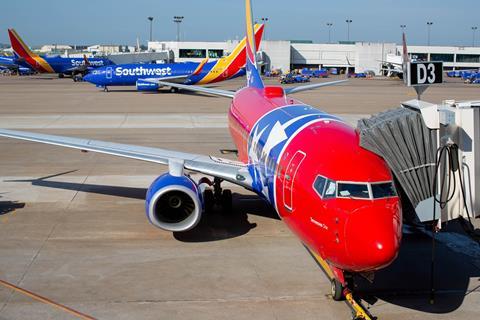 The Dallas-based airline had announced earlier this month that it was expanding beyond its traditional footholds in Chicago and Houston by adding service at Chicago O'Hare and Houston George Bush Intercontinental airports. The carrier will continue to operate flights from Chicago Midway and Houston Hobby airports.
Southwest is also adding service from Colorado Springs Municipal airport and Savannah/Hilton Head International airport in Georgia.
Service from Colorado Springs will commence on 11 March. Southwest expects flights from Houston George Bush and Savannah will begin sometime during the first half of 2021.