United Airlines plans to expand its presence in southern Africa with a new codeshare agreement with South African regional carrier Airlink.
Under the partnership, which requires US and South African regulatory approval, United plans to place its code on Airlink flights to 40 destinations in the southern part of the continent, United says on 28 September.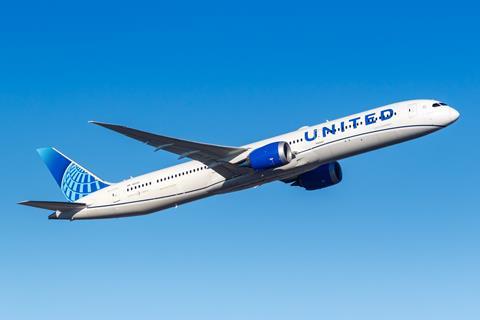 The deal will allow United's frequent-flier members to earn and redeem miles on flights operated by Airlink, which is based near Johannesburg. It adds to United's existing codeshare partnership with Star Alliance partner South African Airways.
Airlink formerly operated flights as an SAA franchise operator, but has been operating under its own brand since last year. SAA only resumed flights earlier this month after a year-long break as it worked on a financial restructuring.
The new agreement comes as United expands it presence in Africa. The airline flies from Newark Liberty International to Johannesburg, and from Washington Dulles International to Accra, Ghana. Additionally, United plans on 29 November to begin Washington-Lagos, Nigeria flights, and on 1 December to start Newark-Cape Town flights.
Airlink operates a network of flights throughout South Africa, and north to destinations in Botswana, Mozambique, Namibia and Zambia, according to Cirium fleets data. The airline operates about 40 aircraft, most of them Embraer E-Jets and ERJs.