Scheduled US passenger airlines cut almost 37,000 jobs in the one-month period ending mid-October, bringing that sector's employment to the lowest level in at least 30 years, US government data shows.
Those cuts followed the expiration in at the end of September of US government aid that had specifically funded US airlines' payrolls.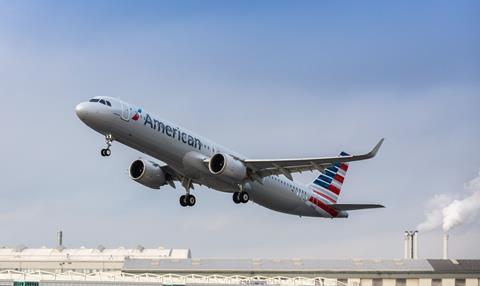 In mid-October, 22 US carriers employed 368,162 full-time staff, down 9% from 404,869 in the middle of September, the US Department of Transportation (DOT) says on 11 December.
Airlines have not employed so few people in any month since the DOT started reporting the figure in January 1990.
The sector's mid-October employment figure was down 19% - or about 86,000 jobs – from the 454,070 full-time workers employed by airlines one year earlier.
The majority of the September-October cuts came from four US network carriers, which employ the most of the group and which collectively slashed 32,000 jobs in the period.
Low-cost carriers eliminated only about 1,400 jobs in the one-month period, while US regional airlines cut 3,100 jobs, DOT data shows.
The government's pandemic-relief law, passed in March, made $29 billion available for airlines to pay staff salaries and benefits. That aid expired after 30 September.