Cirium's Chris Seymour outlines the adjusted outlook for an industry coming to terms with the impact of Covid-19.
Cirium's latest long-term market forecast reflects the impact that the coronavirus crisis is having on the industry, but still foresees strong demand for airliners over the next 20 years.
Following 10 consecutive years of uninterrupted growth, the crisis has led to an huge reduction in global traffic and heavy industry losses.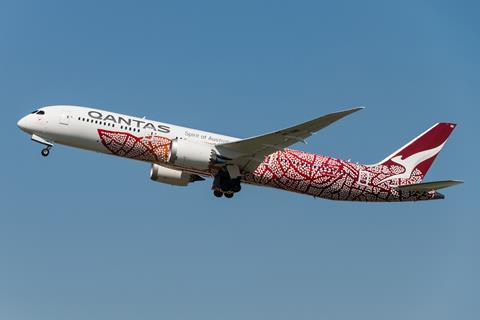 The 2020 Cirium Fleet Forecast predicts delivery of 43,315 new airliners (including 1,010 factory freighters) worth $2.8 trillion over the next two decades. Passenger traffic, measured in revenue passenger kilometres, is forecast to grow at 3.3% per year and cargo traffic, in freight tonne kilometres, at 3.6%.
But our latest delivery forecast is 8% lower than last year's. The retirement forecast has also been accelerated following the virus, with the number of aircraft being removed from service 33% higher in the near term than we predicted previously.
The crisis in 2020 has driven worldwide airliner deliveries down by more than 50% against 2019; this year's total will also be the lowest in 25 years. However, the aviation industry has proved resilient to previous downturns and external shocks.
Our traffic modelling uses a scenario approach for this year's forecast, specifically 2020-2024. This assumes traffic will level off at 60-70% lower than 2019 into the first part of 2021, before a slow recovery towards 2024 when pre-Covid traffic levels are achieved again.
Beyond 2024, we therefore expect to return to more traditional growth paths, but with that modelling starting from the perhaps structurally different industry we may find at the end of the recovery.
Forecast deliveries 2020-2039
Source: 2020 Cirium fleet forecast
Turboprop
2,745
Regional jet
4,110
Single-aisle
28,450
Twin-aisle
7,000
Freighter (new)
1,010
Total
43,315
Deliveries should surpass the previous peak (in 2018) during 2025 and the annual delivery value will not recover to over $100 billion again until 2024. It will then rise to over $170 billion by the mid or late 2030s. By then, we forecast annual deliveries at around 2,600 aircraft.
For the foreseeable future, supply of aircraft will substantially outstrip demand. Just over half of all passenger deliveries will be for replacement during the 20 years, with a higher level of 75% during the first five years, as the level of deliveries has reduced and retirements increase in the lower traffic environment. We estimate that more than four-fifths (82%) of today's global fleet will be retired from passenger service during the 20-year period, with many coming in the early years from the current surplus fleet.
Slightly fewer freighters will exit the market (74%), due to their longer economic lives. Overall, there will be over 21,600 retirements.
In terms of demand by region, Asia will continue to set the pace. China is forecast to have the highest 20-year annual passenger-traffic growth rate, at over 6%. This will make it the largest single country for deliveries with a 22% share, ahead of all other Asia-Pacific countries with a combined 21% share.
North American airlines follow with 20% and Europe with 16%. The Middle East will account for 6% in units, but the high number of twin-aisles represents 10% in value terms.
Forecast deliveries by airline region 2020-2039
Source: 2020 Cirium fleet forecast
Russia & CIS
1,765
North America
8,875
Middle East
2,610
Latin America
3,140
Europe
7,075
China
9,400
Asia Pacific
9,290
Africa
1,160
Total
43,315
Most of the global long-term market will be covered by Airbus and Boeing, between them accounting for over three-quarters of deliveries and 86% of dollars through 2039.
In the passenger market, single-aisle jets will account for 67% of deliveries and 54%, or $1.5 trillion, of value. The $1.1 trillion twin-aisle market will see 7,000 aircraft delivered, predominantly Boeing 787s and Airbus A350s. Twin-aisle supply will remain the last duopoly in the commercial sector until the turn of the decade, but China and Russia have launched the 300-seat CR929 and there are 800 deliveries forecast for this or unspecified twin-aisles from existing and new programmes.
We forecast almost 6,900 deliveries in the regional sector worth $175 billion. Regional jets will account for 60% of deliveries, but among the 2,700 turboprops forecast, a larger 90-plus-seater could arrive from the 2030s.
Freighter markets will continue to see a 70% to 30% split between conversions and new deliveries, with total demand for over 3,300 aircraft, including $115 billion for 1,010 new aircraft, plus 2,375 conversions. The latter will be driven by the growth of e-commerce, which has been boosted during lockdowns. Some of the passenger aircraft retired during the forecast will transition to the freighter fleet after conversion. Overall, the freighter fleet will grow at almost 2% annually to reach 4,100 aircraft by 2039.
Chris Seymour is head of market analysis at Ascend by Cirium