Aeroflot Group's low-cost operator Pobeda is set to receive four additional Boeing 737-800s in the space of a week.
The airline acquired one aircraft on 21 July, taking its fleet of the type to 31.
But Pobeda says it is due to take three more of the type "within a week".
"Thanks to the fleet expansion, we'll be able to increase the schedule by around 30 more daily flights," says general director Andrei Kalmykov.
"This is very important, both for us and for our customers who are waiting for Pobeda in their cities."
The carrier is planning new services on domestic routes including St Petersburg-Ulyanovsk and Moscow-Izhevsk.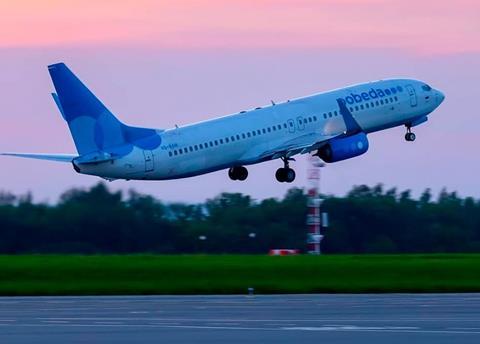 It aims to serve 85 domestic destinations this summer following its phased re-introduction of flights which began on 1 June.
Pobeda says the average age of aircraft in its fleet is 3.4 years. The Russian airline is intending to acquire 20 Boeing 737 Max jets as part of its development.
Before its services were suspended during the coronavirus crisis, Pobeda's first-quarter performance included a one-third rise in revenues to Rb11.1 billion ($157 million) and an adjusted net profit of Rb492 million.
It carried 2.5 million passengers in the three-month period.
Aeroflot Group recently outlined plans for Pobeda to transport 55-65 million passengers annually under a strategy running to 2028.