Airbus has commenced test flights with the first A330-900 with the higher maximum take-off weight of 251t.
The airframer confirms that aircraft MSN1967 – bearing the test registration F-WWCE – lifted off from Toulouse at 12:27 local time on 28 February (below).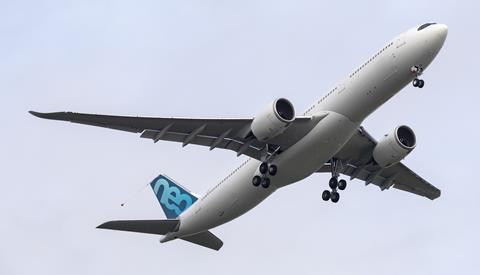 Airbus has been aiming to deliver the higher-weight version of the A330neo, powered by Rolls-Royce Trent 7000 engines, in mid-2020.
The 251t version of the -900 variant will have a projected range of 7,200nm. Airbus lists two weight variants, the WV920 and WV921, at this MTOW with maximum landing weights of 191t.
It also lists a 247t MTOW variant, designated WV922.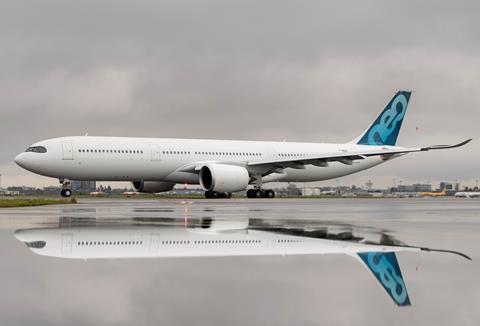 Airbus's current version of the A330-900 has an MTOW range of 230t up to the maximum of 242t, but the airframer confirmed in 2017 that it intended to develop a 251t variant – a modification which will also cover the A330-800.
Cirium fleets data indicates that the aircraft carrying out the maiden flight is destined to be delivered to AirAsia X.