Aviation consultancy IBA has outlined adjustments to all its commercial airliner market values to reflect the impact of the coronavirus pandemic.
Older four-engined widebodies and the Boeing 737 Max are among the worst affected, while "uncertainty" hangs over the Airbus A380.
"Covid has had an undisputed negative effect on all commercial aircraft values, but not all of these will be permanent," says IBA president Phil Seymour. "Once airlines have rebalanced their fleets to cater for demand levels in the coming years, the values of certain aircraft will recover, and this is reflected in their relatively small value decline now."
The newest generation narrow- and widebody aircraft have seen the "mildest adjustments" says IBA, "as rising costs and environmental legislation lead operators to favour these assets over older aircraft types".
However, the outlook is less rosy for the 737 Max and older widebody types, says the consultancy.
"The Airbus A220 and the A320neo have seen a comparatively low decline in market value of 5-8%, whilst the 737 Max has seen a greater value fall as orders continue to be cancelled following its grounding last year."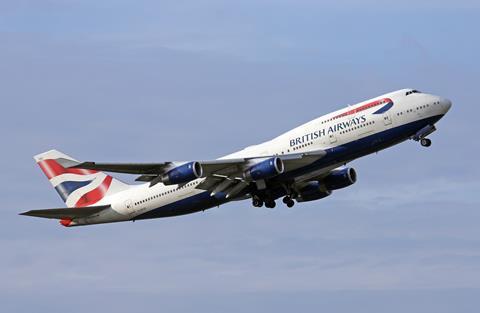 Four-engined types such as the Airbus A340 and Boeing 747 have seen values declines of up to 30-40%, "with little hope of recovery as the number of in-service aircraft continues to wind down".
IBA says the A380's future is "uncertain" as it faces production termination next year and many airlines are opting to retire aircraft early. "With little secondary market demand, other than for teardown to support existing fleets, its values have declined by up to 34%," says the consultancy.
IBA says that the A320ceo/A321ceo and 737-800 models are the least affected of the current generation narrowbodies, with declines of 9-16%. "The A319-100 and 737-700 have suffered the greatest negative adjustments due to several fleet exits (A319) and a concentrated fleet (737-700)," it adds.
The new-generation Airbus A350 and Boeing 787 widebodies have seen modest declines of 4-13%, says IBA. "The most resilient variant from a value perspective is the 787-9, which has declined least due to its broad operator base, operational flexibility and medium capacity, which align well with current demand levels."
Declines among older widebody twinjets have varied, with values of certain Boeing 777 variants, ie -200 and -200LR, accelerating a downward trend that started prior to the Covid pandemic.
In the regional-jet sector, IBA views the fleets operated extensively in the large US market, such as younger examples Embraer E175s and Bombardier CRJ900s, as being "relatively insulated".
From a turboprop perspective, IBA believes the ATR family has fared best value-wise, with the ATR42-600 the least affected. "However, the De Havilland Canada Dash8/Q400 faces a much steeper value decline due to an excess number of available aircraft following airline failures and fleet restructurings," it says.