Alarming details that emerged in the aftermath of the 737 Max grounding about Boeing's behaviour during the certification process has created a crisis of confidence unparalleled in the aviation industry. And no one – not just Seattle – should underestimate the extent of mistrust and the time it could take to heal the deep wounds.
It is now almost 18 months since the Ethiopian Max tragedy. Boeing has been working hard to right the wrongs through senior management changes, a root-and-branch overhaul of processes and extensive re-evaluation of the aircraft and its systems. All this should pave the way for the Max to re-enter service safely – when all the final checks and balances have been completed.
But when Max operators do restore revenue services – one is reluctant to describe it as "a triumphant return" – this will only be the start of a long journey of recovery which extends far wider than simply Boeing and the US regulator. The findings have tainted the industry and many assumptions about derivative designs are being reappraised.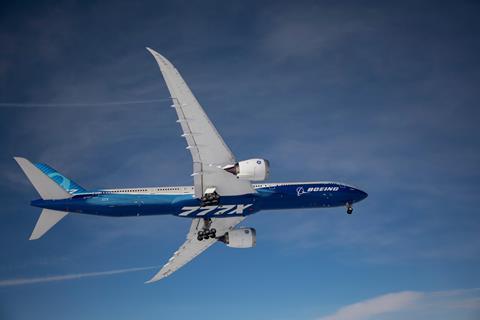 This was highlighted by Emirates Airline president Tim Clark in a FlightGlobal interview this week when discussing the certification of another stretched and re-engined Boeing derivative – the 777X - for which his airline is launch customer.
Clark is a weary veteran of many new airliner programmes – be they cleansheet or derivative designs. He was at Gulf Air when the Lockheed TriStar was being introduced in the mid-1970s and has been part of the creative knowhow that helped produce many of today's widebody icons such as the Airbus A350 and A380, and the 777-300ER. But even with all his battle-hardened experience on the frontline of airliner development, Clark was clearly spooked by what he saw coming out of the Max investigation.
While stressing that he has no reason to believe there is anything untoward with 777X systems or design, Clark is concerned that – in light of the Max findings – there could be embedded software "that we do not know about, or is dissimilar to what is already on the 777-300ER". He therefore demands "a full and transparent explanation" once the aircraft is ready to be presented for certification.
Clark isn't alone with his view. The Federal Aviation Administration in partnership with other authorities, is scrutinising the "changed product rule" which legislates the so-called "grandfathered" certification of derivative aircraft.
The trust that once existed between the triumvirate of OEM, certification authority and customer evaporated in the disturbing revelations around the Max last year. It feels like the old adage that innocent until proven guilty may no longer apply to derivative designs for the foreseeable future – regardless of their creator.