Emirates Airline president Tim Clark laments Airbus's decision to abandon the "A380neo", believing that the proposed re-egngining would have created an "absolutely brilliant" aircraft offering a double-digit fuel-burn reduction.
Speaking to FlightGlobal as he prepares to step down from the airline, Clark reflected on how the decision not to develop an updated and re-engined version of the A380 was probably a missed opportunity for Airbus.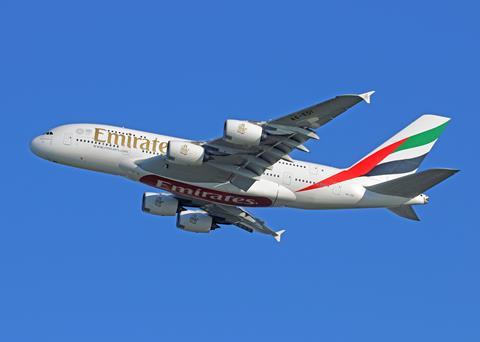 "We got very close to getting the Neo done, which I still believe has a place today, post-Covid, in the 2025-plus timeframe," he says.
With orders at the time for 142 A380s, Emirates was a strong proponent of the proposed mid-life update, which Clark says also included plans for a stretch.
"With the winglets changing, propulsion and gear in some cases, this was an aeroplane that I think was going to be absolutely brilliant," he says.
A key upgrade was the incorporation of an enhanced version of the Rolls-Royce Trent XWB engine that currently powers the Airbus A350.
"Had the Trent XWB, as the baseline engine for the A380neo, been developed to where Rolls told us it would be, we were talking about a step-change in consumption – the usual thing about a 12-14% in fuel [burn]."
Clark says that despite undertaking much work with Airbus on the proposed variant, "events overtook us and that was the end of that".
As part of Airbus's decision in 2019 to end production of the A380, Emirates restructured its orderbook to 123 aircraft, with eight remaining to be delivered. Production is due to end in 2021.